NICEVILLE, Fla. – Annette Lanham, a seasoned U.S. Navy veteran and disaster preparedness expert, is hosting an informative session in Niceville on how to stay prepared for emergencies. The community is invited to join and learn about the essentials of emergency readiness.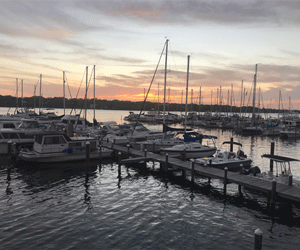 Hosted by the Niceville Public Library in collaboration with Friends of the Niceville Library, "Preparing to be Prepared" is a free event that aims to equip attendees with the necessary knowledge to navigate hurricane season and various other unforeseen circumstances.
The event will take place at the Niceville Community Center on Wednesday, July 19, starting at 9:30 am.
Lanham, of the Washington County Public Library, is a former member of the U.S. Navy with an impressive 20-year service record. She brings a wealth of experience to the table. Having resided in five different countries and sailed across three oceans, Lanham's diverse background has exposed her to a wide range of emergency situations.

Alongside her military career, she has also served as a firefighter and emergency medical technician (EMT). Notably, Lanham has earned certificates in electrical wiring, basic construction, and cabinetmaking, showcasing her practical skills in handling emergency situations.
During the event, Lanham will enlighten participants on using everyday household items to enhance their preparedness in challenging times. By repurposing existing resources, attendees can discover innovative solutions to make their lives easier during emergencies.
Lanham's expertise and her practical approach to disaster preparedness promise to provide invaluable insights to those seeking to safeguard their homes and loved ones.
Lanham is also known for her literary accomplishments. She authored the book "Messages From the Sea – a Sailor's Perspective," which chronicles her remarkable experiences in the Navy. Her ability to navigate through uncertain waters and face adversity head-on serves as an inspiration to many.
Whether you're a long-time resident or new to the area, this gathering presents an excellent opportunity to learn from an expert in disaster preparedness. Attendees can gain practical knowledge that extends beyond hurricane season, ensuring they are ready to tackle any emergency situation that may arise.
Don't miss this chance to be well-prepared for the unexpected. Join Annette Lanham and fellow community members at the Niceville Community Center for an engaging and educational session on disaster preparedness. Remember, the event is free and open to all.