NICEVILLE, Fla. – K9 Blue, the Niceville Police Department's fallen drug-detecting police dog, will be honored this week with a procession and end of watch ceremony, the Niceville Police Department has announced.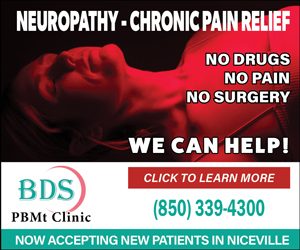 According to the Niceville Police Department (NPD), on Thursday, a procession of emergency vehicles will travel from Bluewater Bay Animal Hospital, 4400 E Highway 20, to the Niceville Community Center at 204 Partin Drive N.
Emergency vehicles will depart from the animal hospital at 10 a.m., traveling west on Highway 20, turning right onto Partin Dr., and ending at the Niceville Community Center.
Upon arriving at the Niceville Community Center, a private ceremony will be held for NPD employees, the police department said.

"Please expect and plan for traffic delays during the procession," the NPD said in its statement.
The end of watch ceremony is on August 26. It will be held at the Northwest Florida State College Mattie Kelly Arts Center, 100 E College Blvd, Building 100.
The ceremony will begin at 10 a.m. Doors will open at 9 a.m., the NPD said.
The end of watch is open to the public and will also be live streamed to social media by WEAR Channel 3 for those that are unable to attend in person.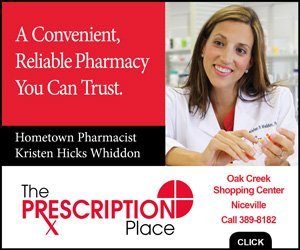 "We are grateful for the support we have received from the community as we have dealt with our horrible loss. Your actions and words have helped us cope and we can't thank you enough. Please continue to keep the department in your thoughts and know that we would love to have you join in celebrating the life and service of K9 Blue with us at the End of Watch ceremony," the NPD said in a statement.
K9 Blue died on August 7 from injuries sustained in a traffic crash. See related story here.