NICEVILLE, Fla. — A Niceville mother whose son was stillborn in 2018 is spearheading Asher's Hope, a mission to purchase CuddleCots for area hospitals.

A CuddleCot is a small cooling unit fitted inside a bassinet. It helps parents deal with the death of a baby by giving them the option of spending time – hours or days — with their baby in the hospital.
"It's a wonderful option to have in such a difficult time," said Kristyn Szala, a resident of Niceville for the past seven years.
She knows firsthand just how wonderful that extra time is to grieving parents.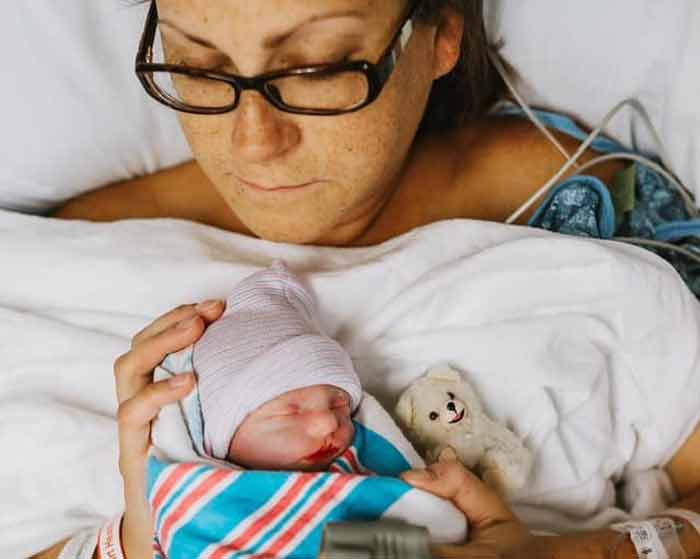 Szala's youngest son, Asher, was stillborn at 36 weeks. Friends and family purchased a CuddleCot, allowing her to spend two and a half days with Asher at her bedside in the hospital.
"A CuddleCot gives families the ultimate gift: the gift of time," she said.
"A CuddleCot allows grieving parents to bond with their babies and make memories that they wouldn't otherwise have been able to do, and this is an essential step to the grieving process for hurting parents."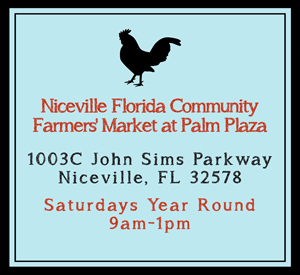 Upon leaving Sacred Heart Hospital in Pensacola where Asher was born, Szala donated Asher's Cuddlecot to help future parents in need.
Szala said she was surprised to learn that Asher's CuddleCot was at the time the only CuddleCot available at a local hospital.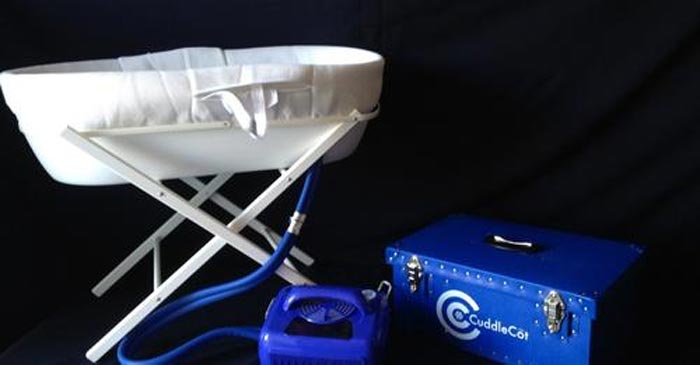 That's when she set out on her mission to raise funds for additional CuddleCots — at a cost of $2,800 each – and a goal to continue Asher's legacy by providing CuddleCots to all area hospitals.
With the help of the community and generous donors, she is well on her way to meeting her goal.
Through fundraising efforts online and locally, Asher's Hope donated a second CuddleCot to Sacred Heart Emerald Coast Family Birth Place in May.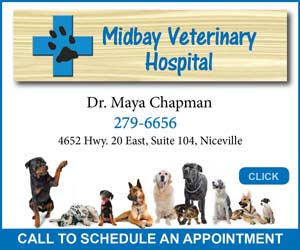 A third CuddleCot has been presented to Eglin Air Force Base Hospital just last week thanks to a donation by the Eglin Spouses Club.
"This CuddleCot is dedicated in honor of three beautiful little babies whose love and legacy never ends," said Szala.
Szala hopes to donate two more CuddleCots locally. After, she may expand her efforts to other areas.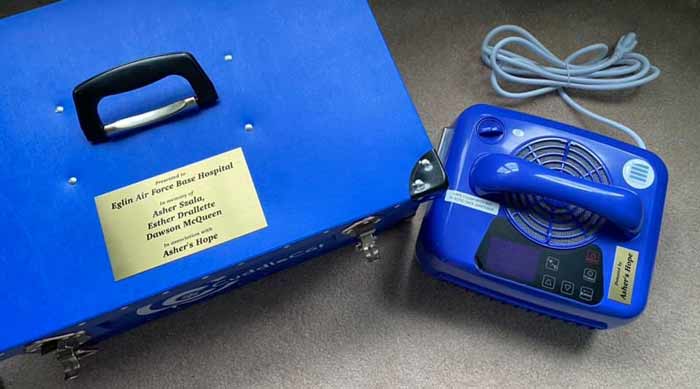 A craft and vendor fair next month in Niceville will benefit Asher's Hope.
The November 20 "Shop til you Drop Vendor and Craft Fair" at 3rd Planet Brewing will feature local vendors, live music, and food. All monies raised will go to Asher's Hope.
Want to help? Donate to Asher's Hope online here.
Visit the Asher's Hope Facebook page here.