NICEVILLE, Fla. — Niceville High School's robotic team, "RadioActive Roaches," placed first in the recent Tallahassee Robotics Regional Competition at FAMU's Lawson Center earning the team an invitation to compete in the World Championship in Houston, Texas, this month.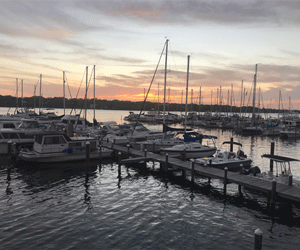 The team is turning to the community to help with the expense of the trip which is expected to top $20,000. The team is about $7,000 short.
"We are hoping to reach out to the community and raise the last $7,000 needed," said Geralynn Hughes, a RadioActive Roach parent involved in the fund-raising effort.
Donations can be made now through the team's gofundme page.
"Obviously, as with any endeavor of this scale, the costs are overwhelming," the gofundme page states.

"The expense of transporting and lodging our team during the 4-day competition will exceed $20,000. This cost has risen due to the price of fuel and inflation costs. Our team has a small travel budget, but it falls short of what we need. Would you consider joining us in inspiring the next generation of dreamers and problem solvers?"
The NHS robotics team will compete with over 450 of the best teams worldwide at the competition.
For a glimpse at the scale and impact of this program on our students, watch the two-minute video, "FIRST Global: Not a Robot" on youtube.