EGLIN AIR FORCE BASE, Fla. – A ribbon-cutting ceremony was held at Eglin Air Force Base earlier this month for the Air Force Research Laboratory's new Advanced Munitions Technology Complex, or AMTC.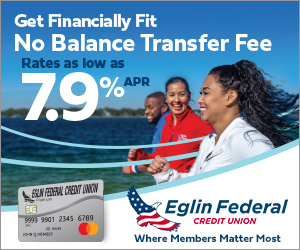 The Air Force Research Laboratory hosted the event on Dec. 15, 2022.
AFRL constructed the AMTC, a state-of-the-art complex, to ensure war-winning capabilities and support technologies today and into the future, according to an announcement by the Air Force Research Laboratory Public Affairs office.
In the end, the cost was approximately $165 million, not including the equipment that will later fill the buildings. The project provides unparalleled test capability and modernizes the 1960s high explosive infrastructure.
AFRL designed the critical National Defense facility as a modern, collaborative research space that allows scientists and engineers to experiment with new explosive materials and integrate them into complex munition designs more efficiently.
"[With this facility], researchers will now be able to conduct additional experiments," said Segrid Harris, deputy director, Munitions Directorate, AFRL.
"We'll be able to enhance our science and our technology even further. Things that we did not have the capacity to do before; we will have the capacity to do now. And capacity is the key. Capacity allows you to go further, capacity allows you to accelerate, capacity allows you to change."

Before construction could begin, a design team began to view other state-of-the-art facilities and look at lessons learned.
After composing the right design, Tim Tobik, interim chief, Ordnance Division, Munitions Directorate, said the team had to begin construction that would meet "explosive approval for intentional detonation."
Tobik asked the audience to remember the Star-Spangled Banner lyrics, specifically the words "the rockets' red glare, the bombs bursting in air.'"
"How cool is it that our national anthem has the exact item that these buildings are doing research for and making sure that we can continue to deliver that to the nation?" he asked.
Even though those words were written in 1814, Tobik said this facility will allow the nation to continue "to make sure those bombs do burst in air and that they deliver the right effects on the right targets at the right time, so that we all can enjoy the freedoms that we do."
By Aleah M. Castrejon, Air Force Research Laboratory Public Affairs