FLORIDA — "As long as there have been gardeners, there have been gardeners sharing their knowledge with each other." — Wendy Wilber, State Master Gardener Volunteer Coordinator with UF/IFAS Extension.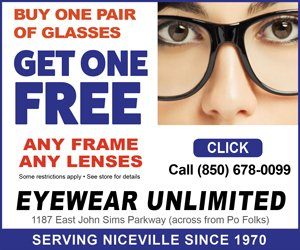 Wendy and I share the successes and history of the Master Gardener Volunteer (MGV) organization in today's article.
Fifty years ago, the creators of the first MGV program understood the desire of gardeners to share their knowledge. In 1973 Washington State University Extension Agents David Gibby and William Scheer were overwhelmed by the public demand for information on plant problems and gardening. They needed a way to meet the needs of home gardeners in Seattle and Tacoma.
They strategized to create a volunteer program that would train gardeners with university-based education to deliver gardening information to the public. The first pilot plant clinic was set up in the Tacoma Mall with great success, and they were ready to take the program forward.
The horticulture training curriculum and the program policies were created, and the volunteers got started. Although David and William stepped back from the program, Extension Agent Sharon Collman picked up the torch. She was instrumental in creating the MGV program structure and expanding the program throughout Washington and other states.
After 50 productive years, the MGV program is active in every state, Puerto Rico, Canada, South Korea, and England. The training and volunteering components look the same across the nation, but the priorities of each state's program vary depending on the needs of the community.
All MGV programs have plant clinics to give the public access to unbiased researched-based horticultural advice. They serve in demonstration gardens and community gardens to teach sustainable gardening techniques. Many volunteers work with 4-H and school gardens to plant the seeds for a gardening future. Here in Florida, volunteers teach landscaping practices that conserve water and protect water quality.
Everywhere you find Master Gardener Volunteers, you find a concerned group of gardeners that want to share their knowledge to improve the lives of the people in their communities.
Florida's MGV program began in 1979. Okaloosa County's MGV program began in 1995. In Florida, the mission of the MGV program is to assist Extension Agents in providing research-based horticultural education to Florida residents. The vision is to be the most trusted resource for horticulture education in Florida.
As part of the MGV program turning 50, there is now a National Extension Master Gardener Volunteer Week from March 20-24, 2023.
To help support the Okaloosa County MGV, put on your calendar their Spring Plant Sale for May 6 at the Okaloosa Technical College, located at 1976 Lewis Turner Boulevard in Fort Walton Beach.
Larry Williams is the Extension horticulture agent with the Okaloosa County Cooperative Extension Service, University of Florida. Contact Larry at 689-5850 or email lwilliams@myokaloosa.com.