FLORIDA — The armed leader of a fentanyl and cocaine distribution operation and three others who reportedly conspired to distribute drugs with him have been sentenced to prison.
Carlos Roman, 57, of Orlando, has been sentenced to 40 years in federal prison by U.S. District Judge Roy B. Dalton Jr. for possession of cocaine and possession of a firearm equipped with a silencer in furtherance of drug trafficking.
Dalton also sentenced three individuals who conspired with Roman to distribute fentanyl and cocaine: James Richard Howell, 37, of Silver Springs, to 57 months; Kenneth Angel Vera, 31, of Orlando, to 27 months; and Joely Manuel Burgos, 39, of Orlando, to 51 months. Roman and Vera pleaded guilty on December 6, 2022. Howell and Burgos pleaded guilty on December 5, 2022, and December 28, 2022, respectively.
According to court documents, Roman supplied cocaine and fentanyl to Howell, Burgos, and Vera for resale and regularly communicated with each of them on a cellular telephone monitored by law enforcement. On August 9, 2022, Roman was reportedly arrested at his home with 19 firearms, six silencers, three flash-bang grenades, and thousands of rounds of ammunition.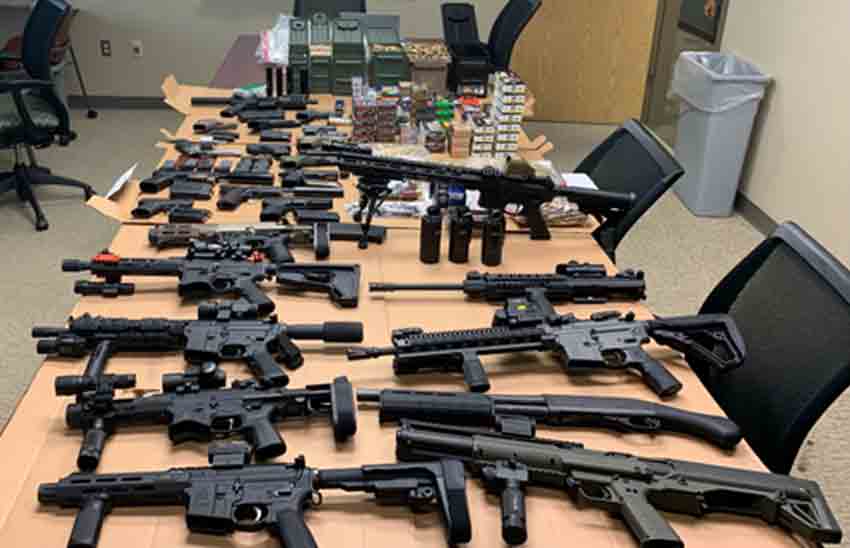 "Illicit fentanyl is highly addictive and incredibly destructive. The individuals who bring this poison into our communities must be held accountable for their actions," said DEA Special Agent in Charge Deanne L. Reuter.
"The success of this investigation is a direct result of the hard work and dedication of these investigators as well as the cooperation and collaboration between DEA and our local, state, and federal law enforcement partners. DEA remains committed to these partnerships to continue to keep our communities safe and healthy."
This case was investigated by the Drug Enforcement Administration, with assistance from Homeland Security Investigations (HSI), the U.S. Postal Inspection Service, the U.S. Secret Service, the Bureau of Alcohol, Tobacco, Firearms and Explosives, the Florida Highway Patrol, the Winter Garden Police Department, the Orange County Sheriff's Office, the Kissimmee Police Department, the Winter Park Police Department, the Clermont Police Department, the Orlando Police Department, the Apopka Police Department, the Ocoee Police Department, the Osceola County Sheriff's Office, and the Seminole County Sheriff's Office. Assistant United States Attorney Dana E. Hill prosecuted it.