FORT WALTON BEACH — Two men are expected to survive after they said they were shot early Sunday morning while driving on Racetrack Road in Fort Walton Beach, said the Okaloosa County Sheriff's Office (OCSO).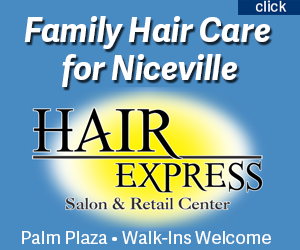 The men, who have not been identified, took themselves to a local hospital after the alleged shooting. Both were conscious and alert when deputies arrived at the hospital. Their injuries are not believed to be life-threatening.
The men told deputies that they had been out earlier in the evening in Pensacola and at nightspots in Destin and on Okaloosa Island. The shooting reportedly took place around 2:30 a.m.
The Okaloosa County Sheriff's Office is investigating the shooting. Anyone with information is asked to call 850.651.7400 or contact Emerald Coast Crime Stoppers.