HURLBURT FIELD, Fla. — The 605th Test and Evaluation Squadron at Hurlburt Field has a new commander.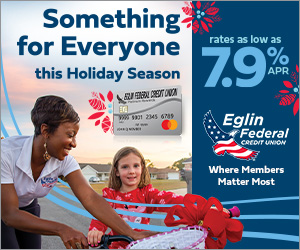 Lt. Col. Leslie "Nilla" Woll was welcomed as the squadron's new commander during a change of command ceremony on July 28.
Col. Adam Shelton, 505th Test and Training Group commander, handed command to Woll from Lt. Col. Carly Sims.  The change of command is a military tradition, representing a formal transfer of a unit's authority and responsibility from one commander to another.
Shelton thanked Sims for her exemplary leadership and said that under her leadership team Phoenix has blazed trails outside of its normal wheelhouse.
As commander, Woll will lead 148 personnel in the planning, execution, and reporting of operational tests on the Airborne Warning and Control System, JSTARS, Control and Reporting Centers, Air Operations Center, TACP, Nuclear Command, Control, and Communications, and Distributed Common Ground Station weapon systems.
The 605th TES is a composite squadron located at Hurlburt Field with three detachments and one operating location.
Shelton recognized Woll's deep history and experience within the battle management community.
"With time in the E-3 AWACS, CRC and AOC, there is little in the community she isn't aware of or an experience she can't draw from," said Shelton.
"However, Nilla isn't only a do-er, but an accomplished scholar by graduating both the U.S. Air Force's Weapons School and School of Advanced Air and Space Studies."
Before her current assignment, Woll was the Chief, Strategy Plans Team, A35 Future Operations Division, 603rd Air Operations Center, Ramstein Air Base, Germany.
In this role, she led a six-person team responsible for the two-year command operations, activities, and investment plan, as well as all air component contingency and crisis action planning for U.S. European and U.S. Africa Commands.
"To the 605th team, thank you for the opportunity to serve such a diverse, talented, and experienced group of individuals," said Woll.
"Even in the short time I have been here, you have shown your expertise, professionalism, and ability to get the mission done.  You have demonstrated a high level of performance and a desire to make a difference in our warfighting capability through a rapidly changing environment and we will be faced with many more challenges as we go down the road."
The 605th TES conducts operational tests, including cybersecurity assessments, as well as tactics development and evaluation of upgrades to systems.  The 605th TES also provides support for developmental testing and various other major command and joint special projects.
By Deb Henley, 505th Command and Control Wing Public Affairs, 605th Test and Evaluation Squadron