FLORIDA — With today's column, I'm asking you to provide feedback to me via email.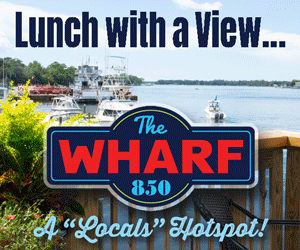 I consider this column to be an educational tool to share UF/IFAS Extension research-based information. Readers are provided with the most current information to assist them with developing and managing their lawns, landscapes, and gardens in a Florida-friendly way.
In a "nutshell," this is what any extension agent/educator (sometimes referred to as county agent) does. They take research-based information, mostly derived from the University of Florida and other land-grant institutions, and make that information available to user groups in various ways. This column is one of those ways.
As I am working on my end-of-year reports for 2023 and planning educational events for 2024, I can use your feedback. I want to know if this column has been helpful to you.
Just as a reminder, some of the topics that I wrote about in 2023 included the following:
Cold damage to palms and citrus—remember the multiple nights of hard freezes at the end of December 2022?
Trees and Florida's Arbor Day
How to prune roses
Lawn weed control
Pollinators and beneficial insects
Lawn care
Pruning
Lawn and landscape irrigation
Wise use of pesticides
Trees and tropical storms
Plant diseases
Houseplants
In addition, this column was used to inform you about educational events such as plant clinics, lectures, seminars, as well as Master Gardener volunteer plant sales.
So here is the feedback that I'd like from you. You can let me know the answers to the following questions via email.
Did you attend an educational event as a result of finding out about the event through this weekly column?
If so, what was the event? This could include a plant clinic, lecture, seminar, plant sale, or other educational event.
Did you make changes in your lawn, landscape, or gardening practices as a result of what you learned by reading this column? Examples of changes may include calibrating your irrigation system, changes in your pruning, irrigation, mowing, fertilization, or pest control practices.
Were there financial benefits associated with those changes, such as lowering your water bill or saving money on pest control?
Did you add Florida-friendly landscape plants, cold-hardy plants, or pollinator plants to your landscape as a result of reading this column?
Please email me at lwilliams@myokaloosa.com and share any changes that you've made in your lawn, landscape, or gardening practices as a result of reading this column.
Also, let me know about topics you'd like me to write about in this column in 2024.
Larry Williams is the Extension horticulture agent with the Okaloosa County Cooperative Extension Service, University of Florida. Contact Larry at 689-5850 or email lwilliams@myokaloosa.com.