NICEVILLE, Fla. — Halloween on the Hill 2022 is Monday, October 31, from 6:30 p.m. to 8:30 p.m., at Generations United Church in Niceville.

The popular Halloween event is free of charge and is open to all youngsters.
Halloween on the Hill is the largest family-friendly Halloween event in the area, with a thousand or more coming to enjoy a safe and family environment.
Halloween on the Hill 2022 will feature trunks for treats, carnival games, inflatables, concessions, and more Halloween fun.
CARNIVAL GAMES

INFLATABLES

TRUNKS FOR TREATS

CONCESSIONS (NOMINAL FEE)

PHOTO WALL
There is a nominal fee for concessions.
Most of the activities take place in the church's north parking lot. Some activities are inside the sanctuary.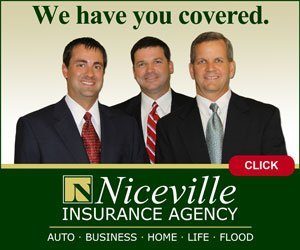 Generations United is at 108 State Road 85 North in Niceville.