NICEVILLE, Fla. — The City of Niceville invites the community to come to its Fall Festival on October 31, from 5 p.m. to 7 p.m., at the Niceville Children's Park.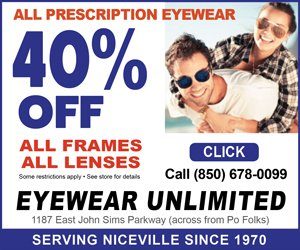 According to the city, the event is geared toward families and children of all ages. Come enjoy games, prizes, refreshments, fun, and fellowship
"Join us for games & prizes, refreshments, and fun for the whole family! Costumes are encouraged," the city said in its announcement.
The event was originally scheduled for Oct. 25 but was rescheduled due to rain.

The Niceville Children's Park is in the Civic Center Complex on Partin Drive North, across from Ruckel Middle School.