(Updated) – Niceville next year will be home to Grocery Outlet, a discount supermarket with about a dozen locations concentrated in Florida, Georgia and Alabama. The Niceville store will be located in the Palm Plaza in the building formally occupied by Food Depot and, before then, Kelley's Supermarket.
Renovations on the location are already underway. It is estimated that the remodeling work will take six months to complete, according to Ruckel Properties, which owns and operates the Palm Plaza. The store will open sometime after that.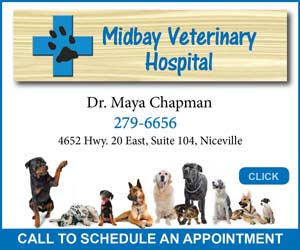 Grocery Outlet, based in Dothan, Ala., has been in operation for about 30 years. The discount grocery store offers products  under a "cost plus" format, which prices items at the same cost for which Grocery Outlet purchases them. Customers are then charged a 10 percent markup on their total purchase at checkout
Food Depot closed in January of this year.  Another Niceville supermarket, Food World, closed its doors this past summer. The supermarkets currently serving our community are Publix, Winn-Dixie and Walmart.
The Palm Plaza is located on John Sims Parkway, just east of Palm Boulevard.