EGLIN AIR FORCE BASE, Fla. – A 436th Airlift Wing C-5M Super Galaxy flew to Eglin Air Force Base (EAFB) for heavy cargo training for Air Force and Army aerial porters and loadmasters, who loaded, secured, and offloaded 150,000 pounds of equipment in only a few hours.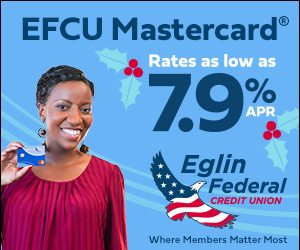 According to EAFB, the 436th Airlift Wing's giant aircraft combined with the 96th Test Wing's heavy vehicle fleet for a unique training experience here on April 5.
The wings worked together on a training scenario where a C-5M Super Galaxy from the Dover, Delaware unit flew here so Eglin units could process and load their support vehicles inside the aircraft, said EAFB.
The vehicles, including the base's new P-23 firetruck, a Humvee, a front-end loader, an ambulance, and more, were weighed and measured by Eglin's 96th Logistics Readiness Squadron aerial porters or Port Dawgs. Then the vehicles were positioned and ready with the proper paperwork as if they were to be loaded for transferal.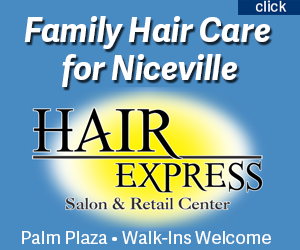 Once the aircraft arrived and opened for loading, the vehicles and their drivers lined up for their turn to drive into the mouth of C-5. The C-5 can be loaded from the front or back of the aircraft.
"This is a rare opportunity for Eglin Airmen to practice generating load plans and securing vehicles on the aircraft," said Tech. Sgt. John Gordon, 96th LRS air operations NCO-in-charge, who helped coordinate the Eglin portion of the training operation.
It was also a chance for firefighters, medics, fuels, and aerial porters to drive their primary vehicles onto an aircraft, many of them for the first time.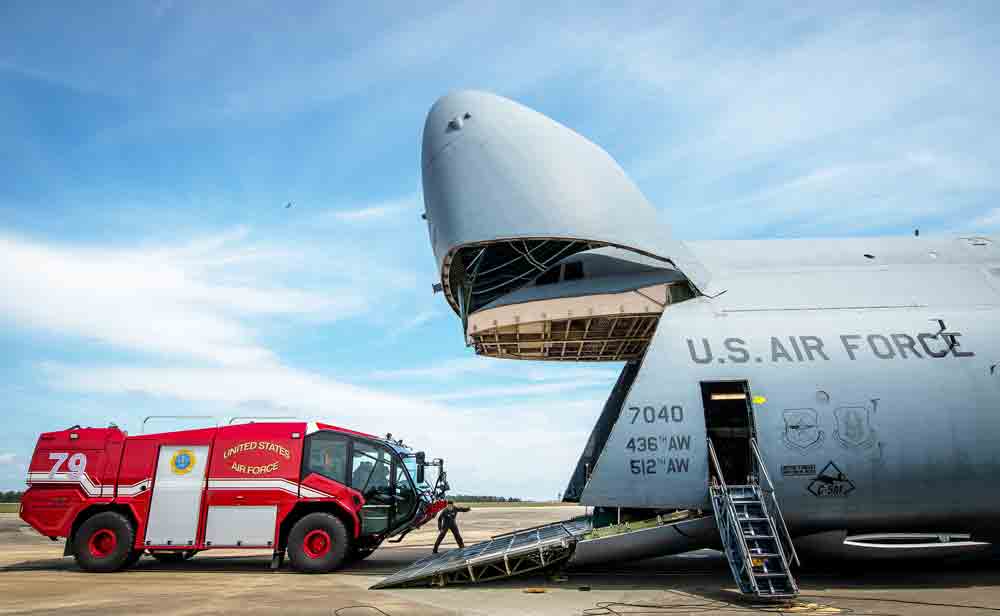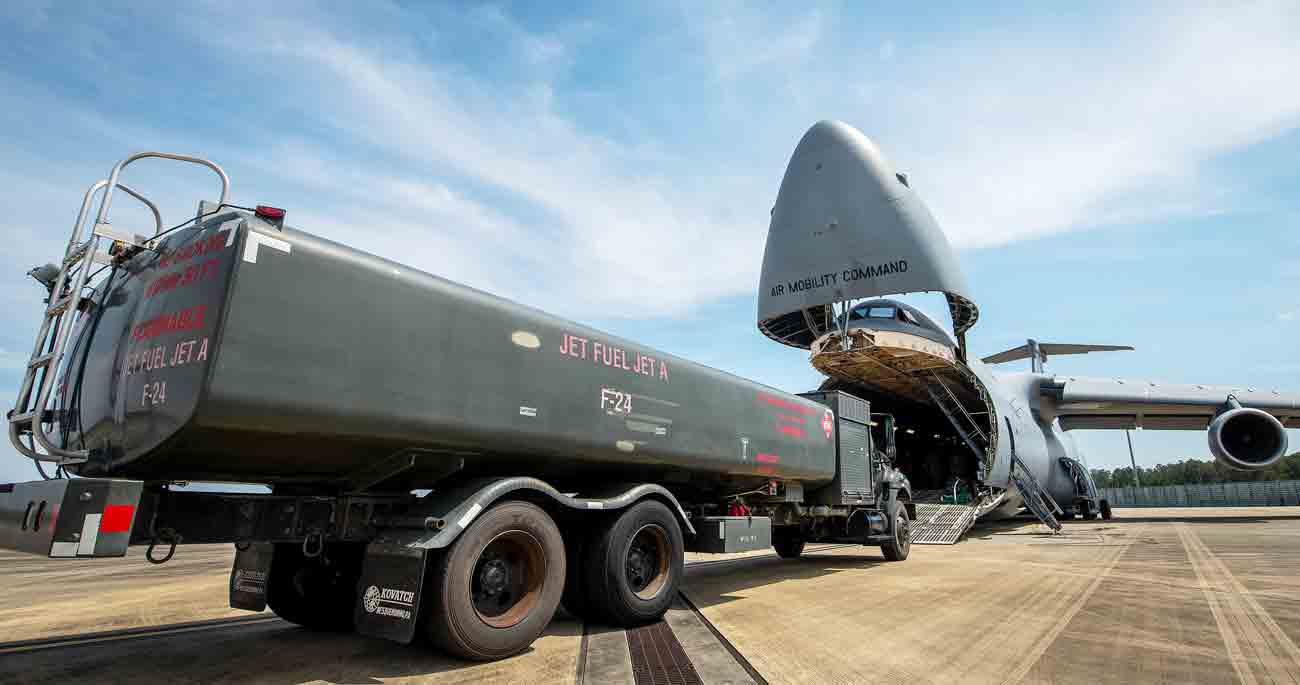 "It was my first time loading a vehicle onto an aircraft, let alone the biggest aircraft, so there were some nerves, but good nerves," said Airman Philip Nazario, a new 96th LRS Port Dawg, on station for just seven months.
"I just focused on the spotter, did one thing at a time, and tried not to make mistakes."
When the loading began, the 9th Airlift Squadron's loadmasters took charge. They validated the order and location of the vehicles and marshaled them up and inside the aircraft. This was their opportunity to train as well.
"The C-5 is designed for out-sized cargo, and we aren't always utilized in this way, so to be able to train to and for that was a big win for us," said Master Sgt. Monty West, 9th AS C-5M evaluator loadmaster.
"Heavier weights and axels like on the firetruck was a great teaching opportunity for aircraft limitations since you can't just park it anywhere."
For the 9th AS's loadmaster, Airman Wyatt Nagelkirk, this cargo load was his first.
"The goal was to show him the basics of a cargo load and sequence of events that take place from the Dover take off, cargo upload/download and move on," said West.
Although Nagelkirk was there to shadow and observe, he led the marshaling and parking of the ambulance into the C-5. It was a glimpse of what he will oversee during his career, according to West.
When the opportunity for this training mission began, the Air Force invited the Army's 7th Special Forces Group to participate. Soldiers brought two light tactical vehicles similar to Humvees and trained in the loading and vehicle-tie-down process with the Airmen.
When each new vehicle was parked, loadmasters, Port Dawgs, and Soldiers pitched in to chain down and secure them to the floor of the C-5. Each different military specialty took turns to listen, learn and participate in the hands-on training.
The Port Dawgs also completed some chemical-biological training with two Airmen securing a vehicle while dressed out in CBRNE protective gear.
More than 30 Airmen and Soldiers loaded, secured, and unloaded six vehicles weighing more than 150,000 pounds in just a few hours. Within that time, countless upgrade and annual training tasks and requirements were accomplished for both services.
By Samuel King Jr.