FORT WALTON BEACH, Fla. – A Fort Walton Beach woman has been charged for allegedly leaving an infant in a running vehicle, said the Okaloosa County Sheriff's Office (OCSO).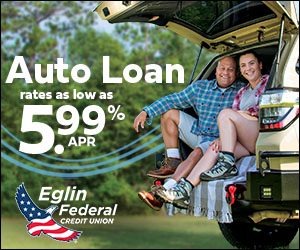 According to the OCSO, Chanice Eppinger, 31, of Fort Walton Beach, left a baby in an unattended vehicle for nearly two and a half hours last week. She has been charged with child neglect without great bodily harm.
The infant was determined to be unharmed after being evaluated by Okaloosa County Emergency Medical Services, said the OCSO.
The OCSO said it happened this way: The agency received a 9-1-1 call around 12:30 Wednesday afternoon from a witness who said they removed a crying infant from an unlocked, running van, which reportedly had minimal cooling. The child was reportedly strapped into a car seat in the back seat.
The van was parked near the Goodwill Store at 913 Beal Parkway.
OCSO deputies arrested Eppinger after she came out of the Goodwill store. She reportedly told deputies she left the baby unattended while she went inside the store to do community service hours for probation.
Deputies said Eppinger initially gave false information about how long the infant was left unattended in the running van; however, video surveillance allegedly revealed the time was from around 10:15 a.m. to 12:30 p.m., said the OCSO.