FORT WALTON BEACH, Fla. – The Okaloosa County Sheriff's Office (OCSO) said it tracked down and arrested a wanted Fort Walton Beach man.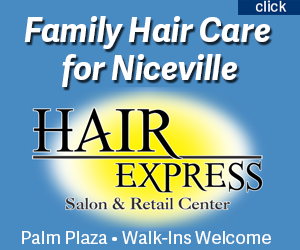 According to the OCSO, its Special Investigations Section arrested Deandre Seymore Short, 29, of Fort Walton Beach, for aggravated battery with a deadly weapon and domestic violence battery.
Short was located in a Miracle Strip Parkway motel on August 15.
The OCSO said it happened this way: Deputies were called to Short's Circle Drive home on August 11 after a woman said Short had pushed a black handgun into her cheek and punched her repeatedly in the face with his fists. The victim reportedly had numerous bruises and cuts, including a circular-shaped bruise consistent with the muzzle of a firearm on her cheek.
The Special Response and Crisis Negotiations Teams responded to the complex after it was initially believed Short may have barricaded himself inside his apartment, but deputies later learned he had escaped by climbing out a window.
Short's time on the run ended four days later when the OCSO said it tracked him to a room at the Super 8 Motel.
Deputies reportedly challenged Short when he left the room, but he tried to flee again. He was captured and now faces an additional charge of resisting an officer without violence., the OCSO said.