FORT WALTON BEACH, Fla. — A teenager has been arrested following the execution of a search warrant at an apartment in Fort Walton Beach where deputies reportedly found firearms, counterfeit pills containing fentanyl, and cash, said the Okaloosa County Sheriff's Office (OCSO).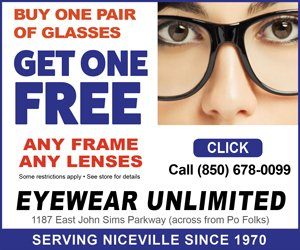 The 17-year-old boy, who reportedly resides on Alder Avenue in Fort Walton Beach, has been charged with two counts of possessing a machine gun, engaging in the trafficking of fentanyl, violating juvenile probation, and possessing paraphernalia.
According to investigators, the apartment contained two Glock firearms equipped with switches allowing for fully automatic firing. The OCSO also said some firearms were concealed within an air conditioning return.
According to the OCSO, three of these firearms were previously reported as stolen, with one in Okaloosa County and two in Walton County.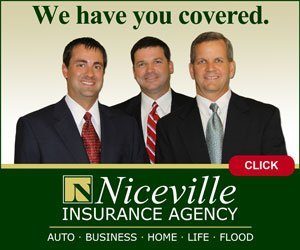 OCSO investigators said they uncovered approximately 405 grams of counterfeit prescription pills, all neatly packaged in clear plastic.
The teen was already under active juvenile probation, which prohibited his access to firearms or ammunition, the OCSO said. He was been detained and taken to the Okaloosa Regional Juvenile Detention Center near Crestview.
The investigation remains ongoing.