FORT WALTON BEACH, Fla. – A Fort Walton Beach teenager has been arrested after he was allegedly found with a concealed firearm at a local high school basketball game, the Okaloosa County Sheriff's Office has announced.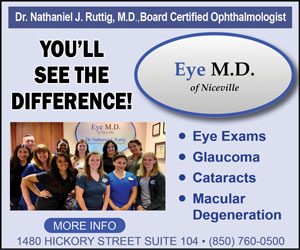 According to the Okaloosa County Sheriff's Office (OCSO), Treyvion Braxton of Fort Walton Beach was taken into custody Friday night at a high school basketball game after deputies learned he had a concealed firearm at the game.
Braxton was reportedly escorted outside the building, where OCSO deputies said they found a loaded 9-millimeter handgun concealed in the waistband of Braxton's boxer shorts.
The weapon found had been reported stolen to the OCSO in May of 2022, the OCSO said.

Braxton is charged with possession of a firearm on school property.
The incident took place during a boys' basketball game at Fort Walton Beach High School between Fort Walton Beach High School and Choctawhatchee High School.