OKALOOSA COUNTY, Fla. — A Fort Walton Beach man who led deputies on a high-speed chase in a stolen car containing illegal drugs has been sentenced to state prison.

Wendell Joseph Wright was sentenced to serve 15 years in the Florida Department of Corrections, followed by an additional seven years of probation. Circuit Judge John T. Brown sentenced Wright as a Habitual Felony Offender.
The Office of the State Attorney for the First Judicial Circuit made the announcement last week.
On July 25, 2023, Wright was found guilty by a jury on multiple charges, including Fleeing to Elude a Law Enforcement Officer, Reckless Driving with Lights and Sirens Activated, Grand Theft of an Automobile, Possession of a Controlled Substance, Driving with a Suspended License, and Possession of Paraphernalia.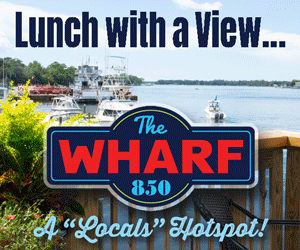 The charges stemmed from Wright's July 2021 theft of a vehicle that belonged to a friend. Wright was 39 years old at the time.
Okaloosa County Sheriff's Office (OCSO) deputies initiated a traffic stop upon receiving information about the stolen vehicle's whereabouts. However, Wright attempted to evade them, leading law enforcement on a high-speed pursuit along Eglin Parkway and State Road 123.
During the chase, Wright twice drove on the wrong side of the road, posing a significant danger to oncoming traffic, said the OCSO. At one point, he reportedly collided with an OCSO vehicle. The OCSO said it took action to protect innocent bystanders, forcibly stopping Wright's vehicle and taking him into custody.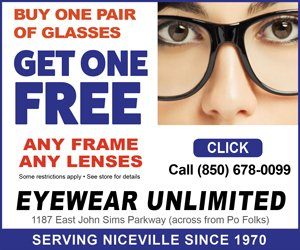 Deputies said the vehicle contained methamphetamine, cocaine, and narcotic paraphernalia.
The Okaloosa County Sheriff's Office led the investigation, and Assistant State Attorney Michelle Sandler, representing State Attorney Ginger Bowden Madden, handled the prosecution.