OKALOOSA COUNTY, Fla. — Governor Ron DeSantis has named an attorney with a Pensacola law firm circuit judge to fill the vacancy created by the resignation of Judge Michael Flowers of Niceville.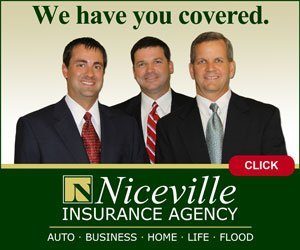 Randall "Todd" Harris, of Cantonment, was named by DeSantis on Friday to serve as a circuit judge in the First Judicial Circuit Court, according to a statement by DeSantis' office.
Flowers unexpectedly resigned in April. He was first elected in 2010.
According to the governor's statement, Harris is a partner at Fleming, Harris, Bond, Bush & Associates, PLLC, in Pensacola.  Previously, he worked at McDonald Fleming, LLP for nine years.
Harris received a bachelor's degree from the University of West Florida and a law degree from Florida State University.