OKALOOSA COUNTY, Fla. — A traffic stop on Interstate 10 in Okaloosa County ended with the arrest of a Crestview woman on drug charges, the Okaloosa County Sheriff's Office has announced.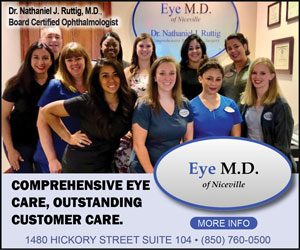 Carolyn Satterfield, 47, of Crestview, has been charged with possession of a controlled substance (two counts), possession of marijuana under 20 grams, possession of a new legend drug, possession of drug paraphernalia, possession of an electronic weapon by a convicted felon, and felony violation of probation, the Okaloosa County Sheriff's Office (OCSO) said.
According to the OCSO, two of its deputies were working enforcement on Interstate 10 around 9:30 a.m. Wednesday, when a stop was conducted for an alleged traffic offense involving Satterfield.
Reportedly, during a consensual search of her vehicle, methamphetamine, prescription pills, and marijuana were found inside a fake can with a hidden compartment.
According to the OCSO, numerous unopened vape pens and over $800 worth of lottery tickets were located in the vehicle as well.
Satterfield reportedly works at the Shell gas station in Freeport, where the owner said vape pens and lottery tickets were stolen from his store the night before Satterfield's arrest, the OCSO said in its statement.
"The Walton County Sheriff's Office has been contacted in reference to the incident," the OCSO said.
Satterfield was taken to the Okaloosa County Jail.