NICEVILLE, Fla. – New COVID-19 cases among students and staff at Okaloosa County schools is on the decline. New figures released by the school district this week show a steady decline throughout the month of September.

There were 138 cases reported during the most recent week, Sept. 19-24.
There were 537 cases reported during the week of August 28 – September 3, 2021. Since then, cases have fallen, according to the school district.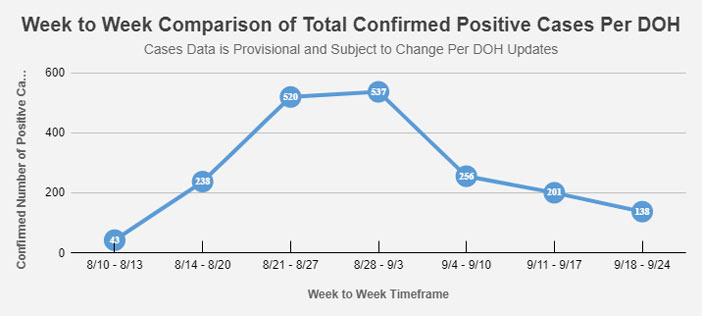 Overall, the percentage of students identified as COVID-positive is 6.16 percent, according to the school district.

Reporting the total number of cases for the school district is new to Okaloosa. Until now, the school district only reported totals for individual schools, not the district as a whole.