NICEVILLE, Fla. — Bluewater Bay Marina is holding its 2021 Christmas Boat Parade & Decorating Contest on Saturday, December 18, 2021, beginning at 5:30 p.m.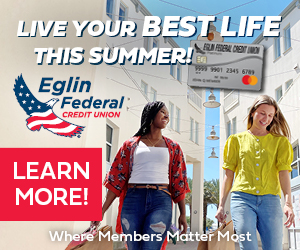 Boats will leave Bluewater Bay Marina and travel north to Nelson's Cove, around Rocky Bayou and south to Rocky One marker, then return to Bluewater Bay Marina.
A Bluewater Bay Marina Complex boat will lead the way for captains to follow.
Interested in taking part in the 10th Annual Bluewater Bay Marina Complex Christmas Boat Parade? The cost to enter is 10 non-perishable food items. These items will be donated to Sharing and Caring.

There is a Skipper's meeting at 4 p.m. the day of event for instructions and information for the parade.
Boats should be fully decorated and registered for the parade prior to the Skippers meeting.
The Grand Prize is a $150 Ship Store credit.

Awards and festivities will follow at LJ Schooners Dockside Restaurant and Oyster Bar.
For more information email frontdesk@bwb-marina, call (850) 897-2821 or visit www.bluewaterbaymarina.com.