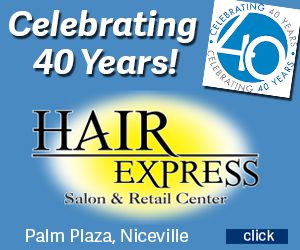 The 2014-2015 national touring season at the Mattie Kelly Arts Center at Northwest Florida State College in Niceville begins Friday, September 12, 2014 at 7:30 p.m. with a special evening of improvisational comedy direct from New York – UPRIGHT CITIZEN'S BRIGADE (UCB).
Upright Citizens Brigade Theatre has comedy shows seven nights a week in NYC and LA with the best improv, sketch and standup in the country. UCB tours have featured the remarkable talent of notable comedians now with 30 Rock, The Office, Saturday Night Live, The Daily Show and many more.
Tickets for this Special Event are on sale now for $10 each from the Mattie Kelly Arts Center Box Office by phone or web. Call (850) 729-6000 or go to www.MattieKellyArtsCenter.org.
Upright Citizens Brigade also operates a nationally accredited improv and sketch comedy school and will provide a master-class to NWF State college students prior to their evening performance.
Named "Hot Farm Team" by Rolling Stone magazine and "Best Comedy Club" by AOL, The UCB Theatre is widely recognized as home to today's funniest actors and writers. The Austin Chronicle noted that UCB is "…A combination of subtly clever intellectual comedy and slapstick nonsense that packs a powerful punch."
New York Magazine called it "…the city's best improv workshop" and Paper Magazine praised "Smart writing and solid acting by the goofy, hip and subversive."
Conan O' Brien said, "I think UCB is the premier supplier of comedy actors with chops . . . they are doing the type of manic, original, inventive stuff I'm always interested in."
Among the esteemed alumni of UCB include several performers and writers for Saturday Night Live, The Office, The Daily Show with Jon Stewart, The Late Show with David Letterman, Late Night with Conan O'Brien, The Ellen DeGeneres Show, 30 Rock, Best Week Ever, Old School, Blades of Glory, Semi-Pro and countless other films, commercials and television shows.
The non-profit Mattie Kelly Arts Center is located at 100 College Boulevard, East in Niceville on the main campus of Northwest Florida State College. The center is easily accessible from coastal communities in Destin and Fort Walton Beach via the Mid-Bay Bridge and new connector road or Highway 85.
All national shows appear for one night only in the center's magnificent 1,650 seat mainstage theater and each begins at 7:30 pm (*with the exception of Mike Huckabee on October 6 which starts at 7:00 pm).
The center also offers a full slate of art exhibitions, productions by the college's fine arts division, concerts by the Northwest Florida Symphony Orchestra and more.
The center is easily accessible from coastal communities in Destin and Fort Walton Beach via the Mid-Bay Bridge and new connector road or Highway 85.
MORE UCB FAVORITE QUOTES:
"witty, irreverent, and conceptually ambitious" — The Onion
"twisted and uproarious" — Entertainment Weekly
"UCB has always done it a cut above the rest. To see what separates the men from the boys, see 'Asssscat.'" — CitySearch
"Matt Besser, Amy Poehler, Ian Roberts and Matt Walsh have adapted and mastered the techniques of jazz-riff improvisation… we are treated to smart interconnections of words and ideas, and the laughs that come are deeper and more penetrating than from a sitcom rim shot." — LA Weekly
"Experiencing truly brilliant improv comedy is like sitting in the front car of a really smart roller coaster ride with no stretches of straight track. Right now in America, no one is offering a more exhilerating ride than the Upright Citizens Brigade." — Bust Magazine
"We like whatever they're using" — High Times
UCB HISTORY
The Upright Citizens Brigade (Matt Besser, Amy Poehler, Ian Roberts, and Matt Walsh) came to New York, from Chicago, in 1996. After staging their award winning sketch comedy show, and introducing the long form improvised structure of the "Harold" to New York audiences the UCB soon began their training program.
The Upright Citizens Brigade Theatre opened February 4, 1999 at 161 West 22nd Street, the former home of the New Harmony, a strip club reported to be seedier than seedy. The UCBT quickly became the place for great, cutting-edge, comedy. Casting directors, agents, and journalists all began to flock to the 74-seat theater in Chelsea to see the best comic talent in the city.
On April 1, 2003, the New UCB Theater opened its doors. The 150-seat theater at 307 West 26th Street continues to offer the best and most innovative improv and sketch comedy in the city every day of the week.
On July 1st 2005 the Upright Citizens Brigade Theatre opened the first location in Hollywood, California. The 95 seat Theatre, located at 5919 Franklin Avenue, quickly became the home to great improv, sketch and stand-up in the Los Angeles area. The Upright Citizens Brigade Theatre established itself as the only comedy Theatre and Training Center with stages and operations on both coasts.
On March 1st 2006 the Upright Citizens Brigade Theatre opened the first comedy Training Center of its kind in New York City. Located at 145 W 30th Street, 4th floor, the Upright Citizens Brigade Theatre's Training Center is 7,500 square feet of classroom space dedicated to the advancement of improv and sketch comedy. Many students have gone on to appear in and write for stage, television and major motion picture productions as well as popular comedy content on the Internet.
On January 16th of 2008 the Upright Citizens Brigade continued the spread of their unique brand of no-holds barred comedy to audiences across the country through UCBcomedy.com.
UCBcomedy is the virtual home of all things comedy from improv, sketch and standup to pranks, jokes, podcasts, f'ed up and illegal videos and much more from the performers, teachers, students and friends who have made the Upright Citizens Brigade the leading brand of comedy in the country.
The UCB all ages venue offers big names for small change: Robin Williams, Mike Myers, Will Ferrell, Alec Baldwin, Tina Fey and Conan O'Brien have each appeared in shows at UCB Theatre. UCB Theatre's improv, stand-up and sketch comedy shows also regularly feature rising talent culled from our signature training center.
Students of UCB Theatre are taught our proven style of sketch and improvisational comedy by working actors and writers. In addition to teaching the necessary skills, UCB Theatre also works on behalf of its students to give them every possible opportunity to develop their own creative voices, industry relationships and comedic careers. Through our classes, stage performances and direction, young talent is on the way to viable commercial success.
MATTIE KELLY ARTS CENTER 2014-2015 NATIONAL TOURING SEASON
In addition to 3 national events (Upright Citizen's Brigade, Mike Huckabee, and Cirque de la Symphonie), the Mattie Kelly Arts Center will host 10 national touring Broadway/Artist shows for the 2014-15 season.
Broadway/Artist Season Packages are available by phone or in-person from the Box Office. Patrons may build a custom package of national touring shows for a discount over individual ticket prices by selecting 6 or more of the 10 Broadway/Artist shows.
Single ticket sales for the season's 10 Broadway and Artist shows start August 29 at 5:00 pm by web and September 2 at 10:00 am by phone, in-person or web from the Box Office.
For information, to request e-mail updates, or to be sent a Season brochure, contact the Mattie Kelly Arts Center Box Office at (850) 729-6000 or toll free 1-888-838-ARTS (2787)or online at www.MattieKellyArtsCenter.org.
All 10 Broadway/Artist show ticket prices are plus a $2 per ticket Box Office processing fee.