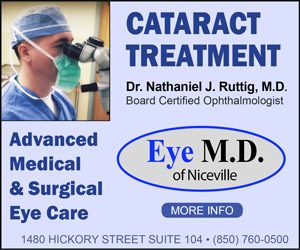 "Real People. Real Results." This has been the driving idea behind United Way of Okaloosa & Walton Counties' 2014 campaign, and it certainly held true on Wednesday, September 17, 2014 during the Niceville/Valparaiso Day of Caring. 
Over 94 volunteers from the Niceville/Valparaiso community donated their time and efforts to help eight non-profit agencies with eight projects ranging from painting and landscaping at local schools to interacting with clients to scrubbing the bricks of a wall of protection…all making an immediate and positive impact to the Niceville/Valparaiso area.
Day of Caring is a mobilization of volunteers to celebrate the spirit of giving through service by providing a morning of meaningful volunteer opportunities to individuals of the community. Jan Orr and Carrie Ely, both from  Gulf Power Company co-chaired the Niceville/Valparaiso Day of Caring.  Turkey Creek was the location for breakfast sponsored by Niceville/Valparaiso Rotary Club and volunteers gathered back at the same location, after working throughout the community, for a delicious cook-out of hamburgers and hot dogs from Publix and cooked by our favorite chefs for many years, the Niceville/Valparaiso Kiwanis.
Volunteers who participated in the Niceville/Valparaiso Day of Caring came from these organizations:  CCB Community Bank, Eglin AFB, Gulf Power Company, Hurlburt Spouses Club, InDyne, Payless Shoes, PenFed Credit Union, Publix-Niceville, ResortQuest by Wyndham, Sacred Heart Hospital-EC, Trustmark, Twin Cities Hospital, White-Wilson Medical Center and Wyle Laboratories.
PHOTO (above): Twin Cities Hospital leaders had fun volunteering at the Children's Advocacy Center on the 2014 United Way Day of Caring in Niceville.
Thank you for visiting our Web site! Please take a look at our Home Page for more local coverage of life in the Nicest Little City in the South.