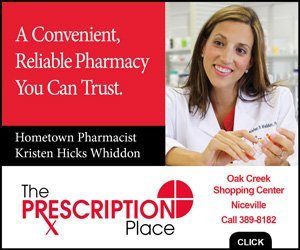 Twin Cities Hospital recently donated $3,300 to the American Heart Association, making them one of the top five fundraising companies participating in the 2014 Heart Walk. Employees of Twin Cities Hospital raised funds between May and September; they volunteered to promote physical activity to build healthier lives, free of cardiovascular diseases and stroke. Members of Twin Cities Hospital's Heart Walk team presented a check to Inger Alderfer, Regional Director, Okaloosa-Walton American Heart Association in the days following the event.
Earlier this year, Twin Cities Hospital was recognized by the American Heart Association as a Fit-Friendly Company. Designed to be a catalyst for positive change in American business, the Fit-Friendly Companies Recognition Program identifies employers who champion the health of their employees by creating physical activity programs within the workplace. The Fit-Friendly Companies Program is helping improve the health of Americans by focusing on activities that are convenient, easy, and free.
Companies may earn Fit-Friendly recognition by implementing physical activity practices such as providing walking routes, promoting walking programs, online newsletters, tracking tools to motivate employees, and allowing staff to wear athletic shoes in the workplace on designated "sneaker days". Studies suggest implementing a worksite physical activity program and promoting a culture of activity will help companies increase productivity, reduce absenteeism, lower turnover, and reduce healthcare costs. The Fit-Friendly Companies Recognition Program helps change corporate cultures by motivating employees to start walking, which has the lowest dropout rate of any physical activity.