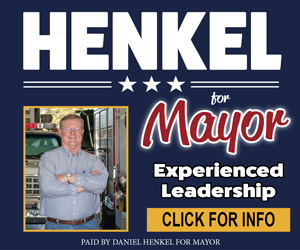 Fifty lionfish: That is all it takes to qualify for the Lionfish Challenge. And if you get your 50 now, you will receive a commemorative coin marking your membership and allowing you to take one extra spiny lobster per day during the two-day sport season July 27-28.
Not into crustaceans? That's OK. The Lionfish Challenge and the Panhandle Pilot Program have tons more to offer for your lionfish removal efforts, from raffle prizes to the chance to name an artificial reef, depending on which program you participate in.
Since the May 14 kickoff, 46 divers have entered 6,568 lionfish in the statewide Lionfish Challenge. Twenty of those qualified for the Panhandle Pilot Program, which rewards divers for every 100 lionfish removed from Escambia through Franklin counties, where lionfish densities tend to be higher.
This month's Lionfish Challenge raffle winners include (from June 20 and July 5 drawings):
Barry Shively and Brad Riles won Neritic Polespears;

Megan Christopher and John McCain won Zookeeper Lionfish Containment Units;

Scott Stephens and Dave Murphy won $100 dive tank refills;

Scott Forbes won an annual Saltwater Fishing License with lobster permit;

and, Brad Riles won a Gold Sportman's License.
David Garrett is in the lead for being named Lionfish King with 895 harvested so far, followed by John McCain at 374.
Learn more about how each program works below or online at MyFWC.com/Lionfish by clicking on "Lionfish Challenge and Panhandle Pilot Program."
Lionfish Challenge
Remove 50 or more lionfish between Lionfish Removal and Awareness Day (May 14, 2016) and the end of September to enter the Lionfish Challenge.
Rewards include:
a commemorative coin to mark membership;

an event T-shirt;

Lionfish Hall of Fame recognition on the MyFWC.com website;

being entered in drawings to win prizes including fishing licenses, lionfish harvesting equipment, fuel cards and dive tank refills;

if qualified before the relevant harvest season starts, the opportunity to take an additional spiny lobster per day during the 2016 mini-season (July 27-28);

and, the person who "checks in" the most lionfish will be crowned Florida's Lionfish King or Queen and will receive a lifetime saltwater fishing license, have his or her photograph featured on the cover of the FWC's January 2017 Saltwater Regulations publication, be prominently featured on MyFWC.com's Lionfish Hall of Fame, and be recognized at the November 2016 FWC Commission meeting.
How to Enter
Email photos of your first 50 qualifying lionfish to Lionfish@MyFWC.com and include the name of the harvester, the date harvested, your signature in the photo (written on a piece of paper next to the fish, for example) and your mailing address in the email. You can also submit your first 50 at an FWC approved checkpoint.
All tails in excess of the initial 50 must be brought to an FWC-approved checkpoint (see list at MyFWC.com/Lionfish by clicking on "Lionfish Challenge and Panhandle Pilot Program").
Panhandle Pilot Program
The Panhandle Pilot Program focuses on lionfish removal efforts off Escambia, Santa Rosa, Okaloosa, Walton, Bay, Gulf and Franklin counties. For every 100 lionfish checked in from this seven-county region between May 2016 and May 2017, the harvester will be eligible to receive a tag allowing them to take either a legal-sized red grouper or a legal-sized cobia that is over the bag limit from state waters. The state will issue up to a total of 100 red grouper and 30 cobia tags to successful participants in the pilot program. So far, 20 tags have been issued. In addition, the first 10 persons or groups that check in 500 or more lionfish during this one-year period will be given the opportunity to name an artificial reef.
To qualify for this program, tails of any lionfish harvested must be brought to an approved FWC checkpoint (list at MyFWC.com/Lionfish by clicking on "Lionfish Challenge and Panhandle Pilot Program").