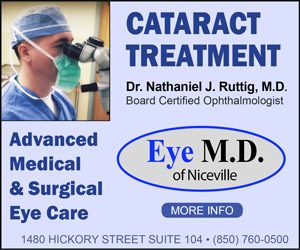 Okaloosa County Schools will be participating in the Florida 2016 Summer BreakSpot program, which offers free nutritious meals, recreational fun and educational activities for children 18 and under.
"The Summer BreakSpot program bridges the nutrition gap by serving meals to children 18 and younger so they can return to school healthy, happy and ready to learn," said Commissioner of Agriculture, Adam Putnam.
Local schools participating in the program include Bluewater Elementary School, Lewis Middle School, Plew Elementary School, Ruckel Middle School and the STEMM Center.
There are no forms to fill out. Children just need to show up. Sites are first come, first serve. Sites listed as restricted have limited seating due to space, security, safety or control.
Click here for a complete list of sites by name, location, dates and starting and ending times of meal service.
For more information, visit www.SummerFoodFlorida.org.
Summer BreakSpot is part of the national Summer Food Service Program, a federally funded program operated by the U.S. Department of Agriculture and administered in Florida by the Florida Department of Agriculture and Consumer Services. Eligible sponsors, including nonprofit organizations, schools, churches, camps, local governments and more, serve nutritious meals and snacks free to low-income children under the age of 18 during the summer months.