Choosing a fertilizer with the right numbers is one of the most important factors in selecting a fertilizer for a Florida lawn.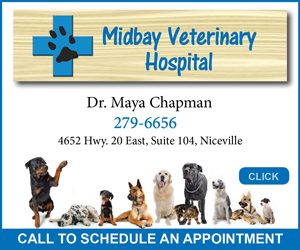 Many people in our area are not doing their lawn or the environment a favor when purchasing lawn fertilizer.
Choosing a fertilizer with the right numbers is one of the most important factors in selecting a fertilizer for a Florida lawn. Many lawn fertilizers have too much nitrogen and too little potassium. A common example is 27-3-3. These numbers provide the buyer important information. The first number is the percent nitrogen (N), the second number is the percent phosphorus (P) and the third number is the percent potassium (K). In the above example there is a lot more nitrogen (27%) than potassium (3%). This is not a good choice for a lawn.
A 27-3-3 fertilizer has a 9:1 ratio of nitrogen to potassium. We should select fertilizers with a 2:1 or 1:1 ratio when fertilizing our lawns. Examples of the above include 16-0-8 and 15-0-15, respectively.
The excess nitrogen forces a lot of leafy green top growth. But you've provided very little else. All this new growth is dependent on adequate amounts of potassium and other essential plant nutrients, which are not provided by a 27-3-3 or similar analysis fertilizer. When the energy runs out, our lawns do to.
This is a major factor for a condition called centipedegrass decline. Large sections of a centipedegrass lawn will decline (die out) from too much nitrogen.
Of the three primary nutrients (N, P and K), potassium is second only to nitrogen in utilization by our lawns. Adequate potassium has been linked to reduced disease problems, drought and cold tolerance and enhanced root growth.
Lawn grasses use much less phosphorus than nitrogen and/or potassium. Because of this and because phosphorus has been implicated as a cause for problems in our surface waters, it's recommended to base phosphorus rates on the results of a reliable soil test. In the absence of a soil test, select a fertilizer with 2% or less phosphorus. For a newly planted lawn on a new site, you may choose a fertilizer with a little more phosphorus when a soil test indicates a need for phosphorus.

Finally, look for slow release lawn fertilizers. It may cost slightly more, but it's best to purchase a lawn fertilizer with at least thirty percent of the nitrogen in a slow release form. The back of the fertilizer bag should provide the percentage of water insoluble nitrogen contained in the fertilizer. For example, three percent water insoluble nitrogen in a 10-0-10 fertilizer, would be thirty percent slow release nitrogen.
For more information on growing a Florida lawn, visit http://hort.ifas.ufl.edu/yourfloridalawn or contact the UF/IFAS Extension Office in your County.
Larry Williams is the Extension horticulture agent with the Okaloosa County Cooperative Extension Service, University of Florida. Contact Larry at 689-5850 or email lwilliams@co.okaloosa.fl.us.