We hope you enjoy this F-35 pictorial with some wonderful photos of the F-35C and F-35A Lightning II at Eglin Air Force Base: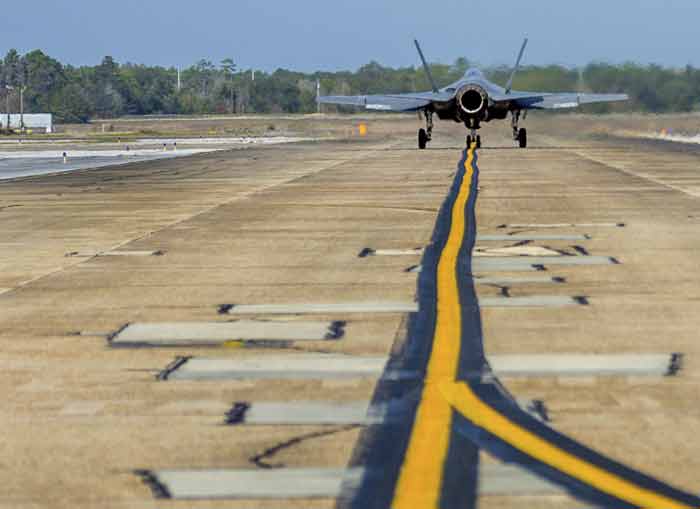 An F-35C Lightning II taxis down the flight line Feb. 27 from the F-35 Strike Fighter Squadron at Eglin Air Force Base, Fla. The F-35C variant is a carrier-capable low-observable multi-role fighter aircraft, designed to provide unmatched airborne power projection from the sea. The Navy's joint strike fighter bears structural modifications from other variants, necessitated by the increased resiliency required for carrier operations.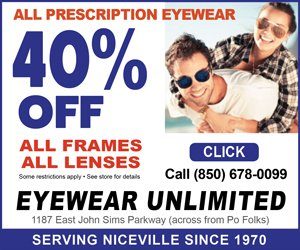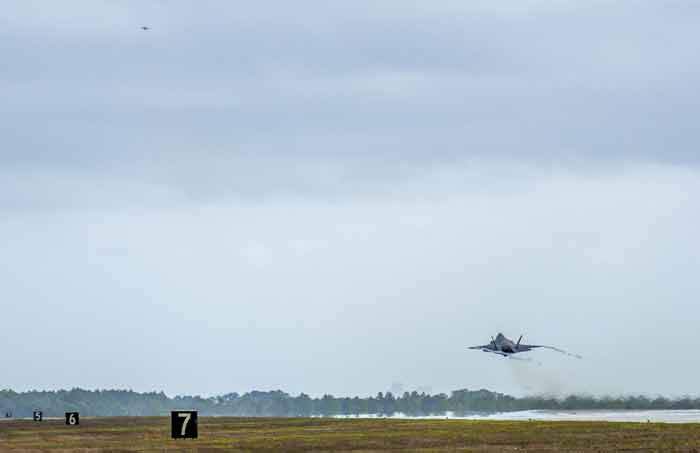 A 33rd Fighter Wing F-35A Lightning II takes off Feb. 27 to conduct sorties at Eglin Air Force Base.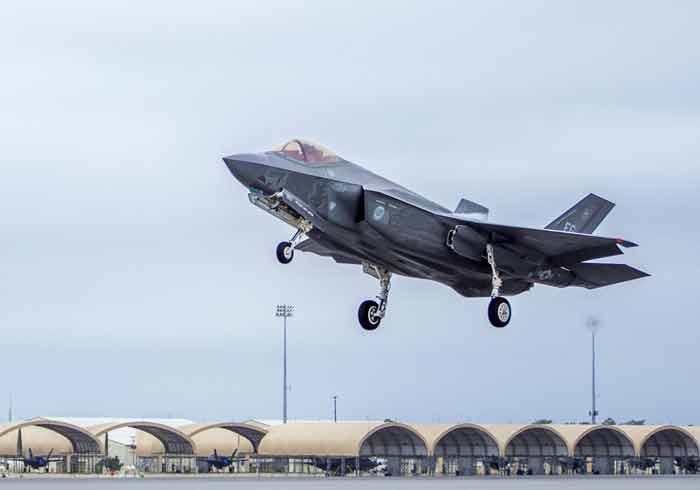 With conventional takeoff and landing capability, the F-35A is built for traditional Air Force bases.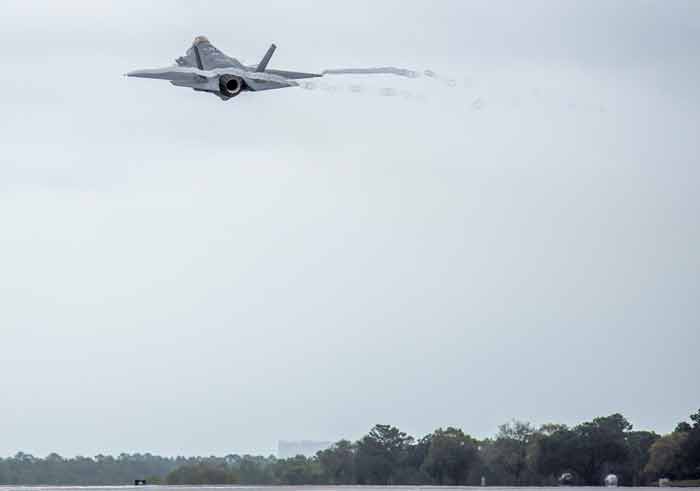 The F-35A is an agile, versatile, high-performance fighter.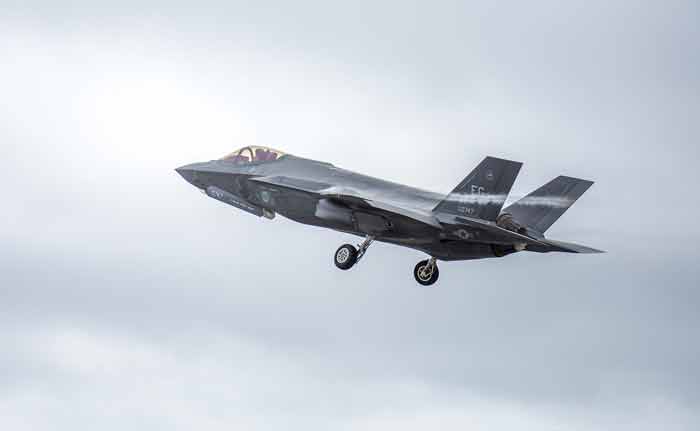 The F-35A is a 9g capable multirole fighter that combines stealth, sensor fusion, and unprecedented situational awareness.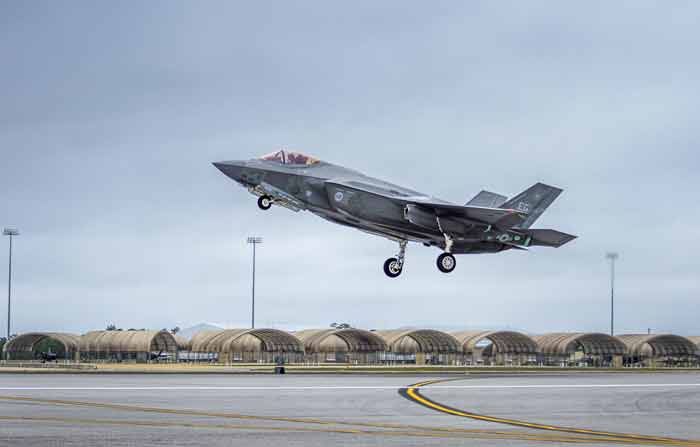 The 33rd Fighter Wing is a graduate flying and maintenance training wing for the F-35 Lightning II.
(U.S. Air Force photos/Kristin Stewart)