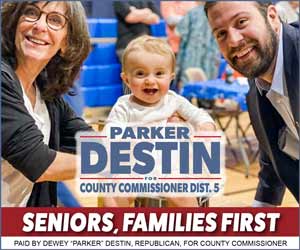 Registration for Kids on Campus at Northwest Florida State College is now underway. Two sessions will be held on the Niceville Campus: June 13-23 and July 11-21.
Hosted by the Department of Professional & Continuing Education, Kids on Campus offers a unique opportunity for summer enrichment and fun learning in a college environment. Students choose from a variety of classes such as athletics, hands-on science, fine and performing arts, academics and art. Students create their own schedule and can choose morning, afternoon, or all-day classes.
Exciting new classes this year include:
• Jr. Safety (in partnership with Public Safety)
• Spanish
• Freshwater Frenzy (in partnership with Choctawhatchee Basin Alliance)
• Finance/Adventures of the Piggy Bank
• Icing on the Cake
• Math
Also new this year: Kids on Campus with All Kinds of Art! July 25-29 at the Chautauqua Center in DeFuniak Springs in partnership with the Mattie Kelly Arts Foundation.
Extended care is available at the Niceville Campus in the mornings and/or afternoons. All sessions of Kids on Campus are open to students entering third through eighth grades.
Volunteer opportunities to earn community service hours are available for high school students entering 10th through 12th grades. High school students will be responsible for escorting camp students to and from their classes, assisting teachers in the classrooms with activities, and more. Volunteer opportunities are available in the morning from 8:30 a.m.-noon, afternoon from 12:30-3:30 p.m., or all day from 8:30 a.m.-3:30 p.m.
For more information, visit www.nwfsc.edu/kidsoncampus or call 850-729-6086.