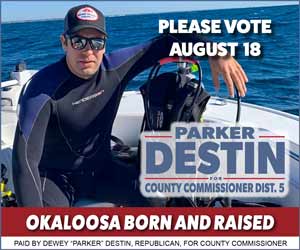 Following a request from Gov. Rick Scott, the Florida Fish and Wildlife Conservation Commission (FWC), has expanded the recreational red snapper season in Gulf state waters by adding an additional seven days in November. The expanded open season dates will be Nov. 5 and 6; Nov. 11 and 12, which is Veteran's Day weekend; and Nov. 25, 26 and 27, which is the Thanksgiving holiday. The Nov. 26 date is also a saltwater license-free fishing day. Recreational fishing in Gulf waters adds $7.6 billion annually to Florida's economy.
Gov. Scott said, "Communities across Florida's Gulf Coast rely on the economic benefit provided by Florida's 78-day red snapper season. Because of weather conditions caused by Hurricane Hermine, Florida anglers were unable to enjoy an essential weekend of this important season. That is why I requested FWC to expand red snapper season to make up for lost fishing opportunities and keep Florida the 'Fishing Capital of the World.'"
"The popular red snapper season is an important economic driver for Florida's coastal communities," said FWC Chairman Brian Yablonski. "On behalf of the entire FWC, I would like to thank Governor Scott for the encouragement on the expansion of red snapper season and for his leadership while Florida continues to recover from Hurricane Hermine. We look forward to more communities and anglers benefitting from these additional fishing opportunities."
The red snapper season in state waters was scheduled to be open Fridays, Saturdays and Sundays through the end of October. To learn more about red snapper, visit MyFWC.com/Fishing and click on "Saltwater Fishing," "Recreational Regulations" and "Snappers."
Hermine traveled up the Gulf and made landfall Sept. 2 in Wakulla County.