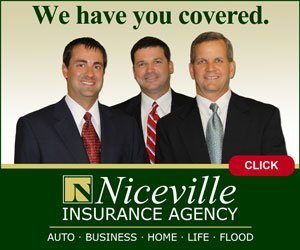 Looking for Christmas cheer? Check somewhere else. Here are 40 of the roughest, toughest questions about holiday pop culture packed into one brain-busting, nervous wreck-inducing quiz. (Scroll down for answers).
– Black and white Christmas
1. In the original "Miracle on 34th Street" (1947), the real Kriss Kringle (Edmund Gwenn) is hired by which famous department store to play Santa Claus?
2. Bing Crosby and Danny Kaye seduce (and at one point dress as) a pair of gorgeous, singing sisters in 1954's "White Christmas." In the movie, they are known as the ___ Sisters.
3. In a memorable 1945 film, Barbara Stanwyck and Dennis Morgan spend Christmas in which New England state?
4. Bob Hope preys upon people's Christmastime charity to repay a debt to a gangster in this 1951 holiday classic.
5. Jimmy Durante is a downtrodden family man who receives a boost from a squirrel (yep, a squirrel) in 1950's "A Christmas Wish." But the film is also known by another name. What is the alternate title?
– On the tube
6. The evil, Who-hating Grinch lived high atop which mountain?
7. How many ornaments fit on Charlie Brown's pathetic tree in 1965's "A Charlie Brown Christmas"?
8. And speaking of Mr. Brown, which crafty company inserted its logo into the original version of "A Charlie Brown Christmas" until later sponsors objected and removed the shots?
9. A 1977 TV special followed Nestor, a hopeless donkey who carries the Virgin Mary to the stable in Bethlehem. What odd physical feature kept getting Nestor into trouble throughout his life?
10. The 1974 TV special "The Year Without Santa Claus" features the bickering, climate-controlling Miser brothers. What were their names?
– Oscar wild
11. Which celebrated thespian and two-time Academy Award winner voiced not one, not two, but six characters (and maybe more) in the 2004 computer-animated film, "The Polar Express"?
12. Dennis Leary plays a cat burglar who holds a dysfunctional family hostage on Christmas Eve in "The Ref" (1994). Which Oscar winner played the family patriarch?
13. "It's a Wonderful Life" (1946) earned Academy Awards nominations for best picture, actor, film editing and sound recording. How many Oscars did it win?
14. An unrated version of Oscar winner Billy Bob Thornton's "Bad Santa" was released on DVD in 2004 with a new title. What was it?
15. Which Oscar-winning actor portrayed Ebenezer Scrooge in 1992's "The Muppet Christmas Carol"? (And, no, he was not a puppet.)
– Campy Christmas
16. In the 1996 movie comedy "Jingle All the Way," Arnold Schwarzenegger and Sinbad race from store to store on Christmas Eve in search of the year's hottest toy. What's the fictional item's name?
17. Which flamboyant funk star this year released the groovy, goofy CD "Christmas Is 4 Ever," complete with songs like "Winterfunkyland" and "Happy Holidaze" plus a cameo from Snoop Dogg?
18. Actor Jim Varney played a bumbling but lovable buffoon who helps Santa Claus name a successor in this farcical 1988 movie.
19. Which landmark video game character starred in its own 1982 cartoon special, one that still ranks among the worst holiday programs of all time?
20. In "Scrooged," the 1988 update of "A Christmas Carol" starring Bill Murray, David Johansen plays the surly, cab-driving Ghost of Christmas Past. A year earlier, Johansen had released a wacky novelty song called "Hot, Hot, Hot" under what ridiculous pseudonym?
– Holiday sing-along
Finish these famous Christmas lyrics. (Go ahead, sing them. You know you want to.)
21. "O, come all ye faithful …"
22. "There must have been some magic in that old silk hat they found …"
23. "May your days be merry and bright …"
24. "It seems so long since I could say 'Sister Susie sitting on a thistle' …"
25. "Up on the housetop click, click, click …"
– Feeling 'Blue'?
26. True or false: Elvis Presley performed "Blue Christmas" during his famed 1968 "Comeback Special" on NBC.
27. This female singer-songwriter sang "Blue Christmas" on the 1997 album "A Very Special Christmas 3," but she's not blue this holiday season: She beat cancer earlier this year.
28. Which former Beatle recorded his own version of "Blue Christmas"? (Hint: It's not "fifth Beatle" Pete Best.)
29. This mega-successful singer recorded "Blue Christmas" (she might call it "Noel Bleu") for her 1998 Christmas album, "These Are Special Times." Who is she?
30. Denny Brownlee famously stammered through "Blue Christmas" in the voice of Porky Pig. One problem: He didn't own the rights to Porky, so he rechristened the pig with a new moniker. What was it?
– Snowy sequels
Match these movie sequels with the second part of their titles. (Example: "Breakin' 2: Electric Boogaloo.") Choose from the following: "Silent Night, Deadly Night 5," "Home Alone 2," "Christmas Vacation 2," "Jack Frost 2" and "The Santa Clause 3":
31. "The Toy Maker"
32. "Cousin Eddie's Island Adventure"
33. "Lost in New York"
34. "The Escape Clause"
35. "Revenge of the Mutant Killer Snowman"
– Yule hate them
36. George Bailey refused to sell out to what ruthless miser in the 1946 classic, "It's a Wonderful Life"?
37. In 1983's "A Christmas Story," name the bully who terrorized the Parker boys until Ralphie gave him the beating of a lifetime.
38. Not everyone would consider "Gremlins" (1984) a holiday movie, but those little green goblins terrorized a town on Christmas. Which nickname was given to the evil creatures' leader?
39. This creepy actor, best known for his roles in classic horror films, voiced the Grinch in the beloved 1966 version of Dr. Seuss' "How the Grinch Stole Christmas!"
40. In the 1970 TV special "Santa Claus Is Comin' to Town," a young Kriss Kringle wants to deliver toys to the kids of Sombertown. Which dastardly evildoer won't let him?
SCROLL DOWN FOR ANSWERS
–
–
–
–
–
CHRISTMAS QUIZ ANSWERS
1. Macy's;
2. the Haynes sisters;
3. "Christmas in Connecticut";
4. "The Lemon Drop Kid";
5. "The Great Rupert";
6. Mount Crumpit;
7. just one;
8. Coca-Cola;
9. extra long ears – the title is "Nestor, the Long-Eared Christmas Donkey";
10. the Snow Miser and the Heat Miser;
11. Tom Hanks;
12. Kevin Spacey;
13. none – five nominations, five losses;
14. "Badder Santa";
15. Michael Caine;
16. Turbo Man;
17. Bootsy Collins;
18. "Ernest Saves Christmas";
19. PacMan in "Christmas Comes to PacLand";
20. Buster Poindexter;
21. "Joyful and triumphant" from "O, Come All Ye Faithful";
22. "For when they placed it on his head, he began to dance around" from "Frosty the Snowman";
23. "And may all your Christmases be white" from "White Christmas";
24. "Gosh, oh gee, how happy I'd be if I could only whistle" from "All I Want for Christmas is My Two Front Teeth";
25. "Down through the chimney with good Saint Nick" from "Up on the Housetop";
26. True: The special first aired in December 1968;
27. Sheryl Crow;
28. Ringo Starr;
29. Celine Dion;
30. Seymour Swine;
31. "Silent Night, Deadly Night 5: The Toy Maker";
32. "Christmas Vacation 2: Cousin Eddie's Island Adventure";
33. "Home Alone 2: Lost in New York";
34. "The Santa Clause 3: The Escape Clause";
35. "Jack Frost 2: Revenge of the Mutant Killer Snowman";
36. Mr. Potter;
37. Scut Farkus – yes, Scut;
38. Stripe;
39. Boris Karloff;
40. Burgermeister Meisterburger.
HOW DID YOU SCORE?
0-10: Grandpa's extra strong eggnog is impairing your cognitive skills. Don't drive home.
11-20: We won't tell anyone you Googled half your answers.
21-30: That new Bootsy Collins album is on your Christmas list, isn't it?
31-40: You aced this exam, and now you're writing us a letter stating, "What do you mean, 'Christmas Comes to PacLand' was bad? I watch it every week!"