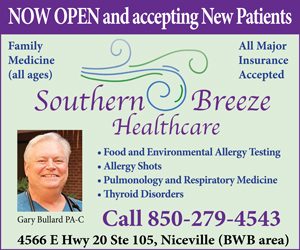 More than the turkey needs trimming for Thanksgiving dinner. Hosting the holiday dinner calls for homes to look their best, from when guests first enter the door to when they collapse into a turkey-induced slumber. For the hostess or host, that means extra attention to cleaning (think cobwebs and baseboards) to adding decorative fall touches throughout the house.
"It just makes the home more festive and more inviting; it sets the mood," said Karen Burns ,a veteran interior decorator. "You can do that with floral arrangements, nice table decorations and setting the table in fall colors like the oranges, greens, reds and yellows."
It's never too early to start thinking turkey. Bob Hurley, a kitchen designer, suggests that you start planning for the feast right after Halloween.
Starting one month out will give you ample time to split up the cleaning and decorating – so it's not done haphazardly at the last minute.
Nora Daniels, owner of a home cleaning service, suggests doing a big cleaning in preparation for the big day. She recommends starting early and focusing on one big chore a day.
"Do the baseboards one day and the cobwebs another," she said. "That way, a day or two before Thanksgiving, it's done and you don't have to be all hectic."
Focus on the main living area where guests are likely to spend their time, Daniels said, and hide the rest behind closed doors. Start with the kitchen, since that's where most of the activity and cooking will take place as Thanksgiving approaches.
Save the bathrooms for last, Daniels said, since they get dirty every time they're used.
The dining area also can be prepped for the big day, she said. Once it's clean, close off the room so it stays that way. If special dishes will be taken out of storage for the meal, run them through the dishwasher a few days ahead of time. Stack them in the dining area along with the linens to be used, and cover it all with a clean tablecloth, Daniels said.
"It's all laid out so you don't have to dig around looking for this or that," she said.
Daniels also recommends getting the whole family involved. Each family member can be assigned a task to complete. Even young children can help dust, she said.
With the house looking its shiny best, it's time to add the finishing decorative touches. Start outside, perhaps with some pumpkins or gourds left over from Halloween or a nice wreath for the door, Burns said.
"Start with the entrance so when people come to the door, it's just very warm and inviting," she said. "Add touches all over the house, especially in the main living area where guests will be entertained."
In the living room, she suggests adding candles and floral arrangements or even dried leaves. Use fall-themed fabric to dress up a table and add a vignette of pumpkins, gourds and cornucopias, Burns said. Swap standard pillows and blankets for ones in lush, fall colors and textures.
Continue the fall colors and textures into the dining area. Add warmer, colored valances to draperies and use similar shades for the dining table, Burns said. A centerpiece also can help set the mood. Add a warm glow with candles on the tabletops and all throughout the house.
"A lot of people do cornucopias or floral arrangements," she said. "Use unscented candles so the scent doesn't interfere with the food."
Burns also suggests getting the whole family involved. It's perfectly all right to mix decorations made by the children with more formal items, Burns said.
"My best advice is to do your own thing and have fun with it," Burns said.
TIMELINE
Four Weeks Before
– Decorate the outside of your home.
– Start thinking about decorating the inside of your home.
– Make preliminary menu plans and guest list for Thanksgiving dinner.
– Decide on a centerpiece and start gathering materials.
Three Weeks Before
– Start planning the final menu.
– Take out flatware and serving pieces and polish the silver.

Two Weeks Before
– Continue outdoor decorating. Add special interest to the front door to welcome guest.
– Finalize the menu and start collecting special recipes.
– Buy all the canned goods and staples for the Thanksgiving feast.
– Organize the kitchen pantry to get ready for the extra items you'll have for the holidays.
– Wash windows and do some yard work.
One Week Before
– Start to assign tasks to family members so that everyone will participate and feel a part of the day.
– Order fresh flowers.
– Start making your centerpiece.
– Plan table place settings and place cards.
– Confirm the number of guests and collect all the tableware you'll need.
– Add fresh touches to indoor decor.
The Final Week
– Finish up housecleaning.
– Prepare any foods you can make ahead and store carefully.
– Purchase fresh produce items and get them chopped and prepared for final cooking.