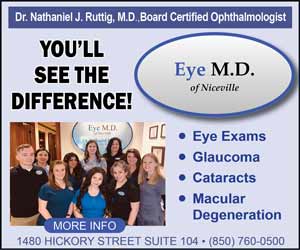 On February 18, 2014, the Florida Department of Education formally announced the adoption of the new Florida Standards. This announcement reaffirmed the hard work Okaloosa teachers have done throughout the school year.
One component of the more rigorous Florida Standards involves students providing evidence and support using multiple texts. This once relatively uncommon form of writing is becoming a common practice across the district. Throughout the year, Okaloosa teachers have increased their knowledge about the new standards as they collaborate and create lessons using multiple texts.
Teachers are already seeing a difference in their students' writing. Kenwood kindergarten teacher, Kim McDonald, is thrilled with her students' writing. Mrs. McDonald states, "Exposing students, even young kindergarteners, to varied sources relating to a common topic has resulted in the development of highly motivated, confident writers."
As teachers are beginning to implement these types of lessons in their classroom, principals are carving out time for professional development which incorporates collaborative planning. Riverside principal, Tammy Matz, is no exception.
Riverside teachers recently gathered in their Media Center to create interdisciplinary lessons using multiple texts. Throughout the week, each grade level was provided a half day of planning with their Instructional Coach, Sherrie Fults, and district trainers, Melissa Bowell and Denise Reichal. Each grade level concentrated on their 4th quarter standards while planning their lessons. Lessons were planned on everything from pollutants in the Everglades to the circulatory system. The teachers used the district's Common Core Webpage to search for articles and technology resources to add to their lessons. Through their collaborative efforts, every grade level left the training with at least three lessons they could take back and implement in their classroom.
This is actually the second such training Riverside staff has had in creating lessons using multiple texts. In November, teachers created lessons using their Scholastic informational text sets. These lessons were developed by focusing on indicators of need based on data.
Riverside principal, Tammy Matz, explained her staff got excited after the initial training as they "rolled out" the lessons in their classrooms. After implementing the initial lessons, many teachers commented not only on the text evidence their students integrated into their writing, but also their motivation to write. This set the stage for the second training at Riverside. These enthusiastic teachers arrived at their recent training with student writing samples to discuss, resources to utilize in their planning, and an overwhelming commitment to implement the new standards to their fullest potential. Ms. Matz praised her staff saying, "They are amazing! They get an idea and go with it!"
Riverside is only one example of how Okaloosa teachers are taking on the challenge of implementing the new Florida Standards. Each day teachers across our district are implementing Florida Standards utilizing best practices such as the ELA Shifts and Mathematical Practices.
Assistant Superintendent, Marcus Chambers, applauded teachers across the district, "Okaloosa County has the best teachers in the state and they need to be commended. It is because of their dedication, the students of Okaloosa County are ready to meet the expectations of the new Florida Standards."