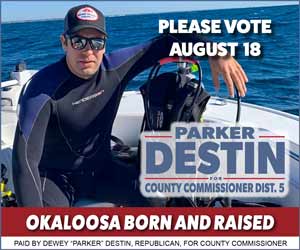 It's the "best of the best" as the NWFSC Fine & Performing Arts Division presents its Spring 2014 Honors Recital to showcase the most successful Northwest Florida State College student performances of the semester, Friday, April 25 at 3:00 p.m. in the Tyler Recital Hall on the Niceville Campus (Music Wing of the Mattie Kelly Arts Center, bldg. J). The event is free of charge and open to the public.
Enjoy the outstanding student vocalists performing everything from classical works to popular Broadway tunes from shows like "9 to 5 The Musical", "Miss Saigon" and "Dirty Rotten Scoundrels" as well as a piano solo of Chopin music.
Participants are voted on by NWFSC Fine Arts faculty. Students Selected for Honors Recital include:
Victoria Bishop, Donovan Black, Javonte Coleman, Meghan Erlacher, Danielle Fox Jacob Lytehaven, Jason Mueller, Mallory Olds, Katie Pickler, Sean Royal, Sivu Schlegel
Selections to be performed at the recital include:
Vaga Luna (Vincenzo Bellini)- Sivu Schlegel, Baritone
Ch'io mai vi possa from "Siroe, re di Persia" (George F. Handel)- Katie Pickler, Soprano
The Trumpet Shall Sound from "The Messiah"(George F. Handel)-Donovan Black, Baritone I Attempt from Love's Sickness (Henry Purcell) – Victoria Bishop, Soprano
The Vagabond (Ralph Vaughan Williams)- Jason Mueller, Baritone
Nocturne in E minor, Op. 72 No. 1 (Frédéric Chopin)- Jacob Lytehaven, Piano
Here I Am from "Dirty Rotten Scoundrels" (David Yazbek)- Mallory Olds, Soprano
My Party Dress from "Henry and Mudge" (Brian Lowdermilk)- Danielle Fox, Mezzo-Soprano
Lonely Town from "On the Town" (Leonard Bernstein)- Sean Royal, Baritone
Get Out and Stay Out from "9 to 5: The Musical" (Dolly Parton)- Meghan Erlacher, Mezzo-Soprano
Into the Fire from "The Scarlet Pimpernel" (Frank Wildhorn)- Javonte Coleman, Tenor
I Still Believe from "Miss Saigon" (Claude-Michel Schönberg)- Katie Pickler, Soprano & Mallory Olds, Soprano
For information, contact the NWFSC Fine Arts Office at 729-5382. The Mattie Kelly Arts Center is located on the Niceville campus of NWF State College at 100 College Boulevard and is easily accessible via Interstate 10, U.S. Highway 285 and Highway 85.