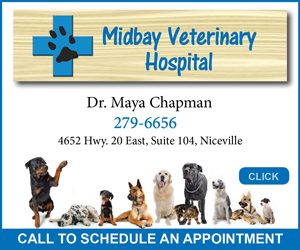 For the fifth year, Northwest Florida State College has been designated a Military Friendly School for its commitment to providing educational services to military students.
NWF State College received the prestigious designation from Victory Media, which honors the top 15 percent of colleges, universities and trade schools nationwide that are doing the most to embrace military students and dedicate resources to ensure their success. Victory Media has recognized Military Friendly Schools for the last six years, and NWF State College has earned the distinction five times.
Victory Media prepared the 2015 Military Friendly Schools list using extensive research and a data-driven survey of 10,000 VA-approved schools throughout the country. Research findings were compiled on categories such as on-campus support, academic credibility, veteran graduation rates, and flexibility for military students.
Earlier this year, NWF State College marked the grand opening of its VetSuccess on Campus office, located in the Student Services Center on the Niceville campus. The VSOC office provides a full-time VA counselor on campus to help veterans, service members, and their qualified dependents succeed and thrive through a coordinated delivery of benefits assistance and counseling leading to completion of their education and preparing them to enter the labor market.
Also this year, NWF State College became the first college in Florida to be designated a Purple Heart College by the Military Order of the Purple Heart. College President Ty Handy said at the time: "Our service and commitment to our veterans is of utmost importance to our faculty and staff, and we will continue to work hard every day to honor these men and women and their families in the best way we can, both professionally and academically."