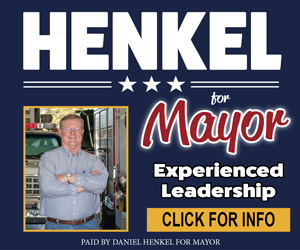 The Northwest Florida Symphony Chorale will present portions of Handel's Messiah along with Messe de Minuit pour Noël (Midnight Mass for Christmas) at a free concert Friday, November 21 at 7:30 pm at St. Paul Lutheran Church in Niceville. The Chorale, soloists, and instrumentalists from the Northwest Florida Symphony Orchestra will be conducted by NWF State College music professor Lois Henry.
The Chorale will perform Part One of Messiah by George Frederic Handel, as well as the work's glorious Hallelujah Chorus. Additionally, a delightful work composed by Marc-Antoine Charpentier for midnight mass in Paris in 1694 will be presented — Messe de Minuit pour Noël, which is based on French carol tunes.
Seating is on a first come basis. The church is located at 1407 East John Sims Parkway and is hosting the popular holiday concert for the second year in a row. Donations to support the Chorale will be accepted at the door at this free event.
The Northwest Florida Symphony Chorale is a select choral group of talented vocalists from the college and the community who perform with the professional Northwest Florida Symphony Orchestra (NFSO) as well as in independent concerts. In addition to "Messiah & More", the Chorale will also perform at the NFSO's Holiday Pops concert on December 12 and the orchestra's April 11, 2015 "A Night At the Opera" concert.
Featured soloists for "Messiah & More" will include NWF State College scholarship vocalists Katie Pickler, soprano; Carla Von Kaenel, mezzo soprano; Sivu Schlegel, tenor and Donovan Black baritone, all from Niceville, along with NWF State adjunct voice faculty member Amy Bullard. A number of additional soloists for the concert will feature chorale members as noted below.
NWF State College Chorale members selected by audition for the 2014-2015 performance season include:
Crestview: Karen Boisjolie, Pedro Montañez;
DeFuniak Springs: Joseph Wilmoth who will also perform as a soloist;
Destin: Kitty Boe, Garrett Carpenter and Anne-Marie Finch, all three of whom will also perform as soloists;
Fort Walton Beach: Jason Mueller, Karolann Nelson, Janette Powell, Nancy Reynolds, Peggy Rice, Jerry Rittenberry, Stephen Shouse, Vern Umholtz, and John Zirpola; as well as Edward Ahlsen-Girard and John January both who will also perform as soloists;
Freeport: Joshua Whitaker, who will also perform as a soloist;
Hurlburt Field: Christopher Foltz;
Mary Esther: Karen Rodgers;
Niceville: Donovan Black, Grace Brown, Deborah Cafarelli, Autumn Gregg, Glenn Howard, Katie Howze, Holly Johnson, Phyllis Lake, Lin Loughlin, Daniel Manley, Gilbert March, Theresa McRee, Richard McWhorter, Kay Patterson, David Simmons, TJ Van Dam, as well as Uma Jolly, Diara Morris and Paul Tessier, all three of whom will also perform as soloists;
Santa Rosa Beach: Dylan Garofalo, Rebecca Hart and Nancy Jo Willis who will also perform as a soloist;
Shalimar: Michelle Moody;
Valparaiso: Robin Holzer.