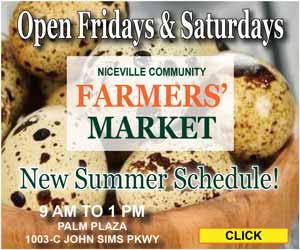 Niceville, the nicest little city in the South, has been named Florida's best place to live by the travel website, SmartTravel.Tips. Niceville topped SmartTravel.Tip's recent 10 Best Places to Live in Florida.
"It would have been tempting to include Niceville on our list of the 10 best places to live in Florida based on name alone, but luckily Niceville has more than earned its place for other reasons. Ranked as the ninth most liveable place in Florida according to AreaVibes, Niceville is simply a very nice place to be," reads the website.
The site ranked Niceville the best place to live in Florida based on its low crime rate — 67 percent lower than the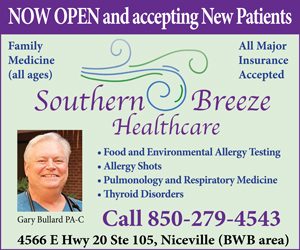 state average – plenty of activities for families, an impressive school system with high school graduation rates that are eight percent higher than average, and great amenities.
Also, Niceville is affordable for most, the website reads. "Home prices are just 15 percent higher than the Florida average and the cost of living is actually 6 percent lower."
Naples was ranked behind Niceville as the second best place to live in Florida. Here is the top 10 list:
Niceville
Naples
Winter Springs
Palm Beach
Coral Springs
Dunedin
Cape Coral
Juniper Inlet Colony
Weston
Celebration
See the complete rankings here.