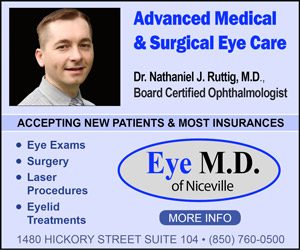 Eighteen Niceville High School Digital Design students are earning the distinction of being a "Triple Threat" in the creative world of Adobe by earning their Adobe Certified Associate (ACA) certifications in Photoshop, Illustrator and InDesign. These students have completed up to four years of Digital Design classes where they learn a comprehensive overview of the graphic design world. Projects ranged from print production to advertising including branding, creating movie posters, CD covers, magazine layouts and product design.
Digital Design students who earn their ACA certifications ensure success whether they enroll in college or enter the workforce.  Earning an ACA certification opens doors and provides opportunities that would not otherwise be available. Students enrolled the Digital Design program also have the opportunity to earn the Florida Bright Futures Scholarship by taking 3 consecutive courses in Digital Design.
"Congratulations to these students and their hard work and perseverance in achieving this industry coveted certification," said Jill Frakes, Choice Institute – Digital Design Adobe Certified Instructor.
If you would like more information on the creative Digital Design program at Niceville High School, please contact Jill Frakes at frakesj@mail.okaloosa.k12.fl.us.
Pictured above (bottom row L-R) are: Karlee Prevatt, Catherine Crump, Mabelle Hunt, Nicole Tolentino, Sydney Dawson, Rachel Larson, Tevis Godfrey, Carly Zant, and Claire Crist.  Back row L-R: Hannah Roos, Kayla Fulghum, Lexi Johnson, Chandler Weeks, Jayden Wright, Diana Matei, Kira Stoy, Donald Bowen, and Landon Hatfield.