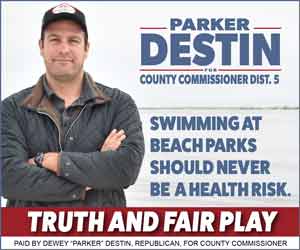 Three Niceville High School programming students, Reid Elliott (12), Joseph Neiger (11), and John Wargo (10), recently placed third in "Zero Robotics," an online programming competition hosted by the Massachusetts Institute of Technology (MIT).
The team began competing in September 2013 with sixty other teams from around the country. The competition progressed through multiple stages, with each stage increasing in difficulty.
After three rounds of matches that stretched through December 2013, the team qualified for the final tournament by being ranked 8th among the teams.
"Reid, Joseph, and John advanced to the last and final phase of the competition which took place aboard the International Space Station using actual "SPHERES" robots," said team's Programming Instructor, Ben Shuman of Niceville High School.
All of the finalists were invited to MIT on Friday, January 17th, 2014, to watch the final competition live aboard the ISS. The students watched as their code was transmitted to the ISS and loaded onto the robots. The robots then executed their program aboard the ISS in micro gravity.
According to their website, the "Zero Robotics" tournament opens the world-class research facilities on the International Space Station (ISS) to high school students. Students write programs at their high schools that may control a satellite in space. The goal is to build critical engineering skills for students, such as problem solving, design thought process, operations training, and team work.
The competition consists of programming "SPHERES" robots to deflect the path of a comet either by using the robot's mass or hitting it with a laser aboard the robot. This task is accomplished while avoiding other debris strewn throughout the playing field.
The name of the Niceville HS Zero Robotics "Alliance" was Phantom Tachyons Roach.
"The really cool thing about this competition is that they (students) got to watch in real time their code control robotic spheres about the International Space Station," said Shuman. "How many teenagers can say they wrote a program that ran in outer space?"
"Niceville High School continues to set the bar high, and the kids continue to outdo our expectations. Way to go!" said April Branscome, the District's IT Specialist.
Pictured: (Right to Left) Reid Elliott, Joseph Neiger, and John Wargo.
(Photo credit: JP Talty, Niceville HS.)