Niceville High School's robotics team recently played host for the first FIRST (For Inspiration & Recognition of Science & Technology) Robotics Competition (FRC) kickoff held in the panhandle.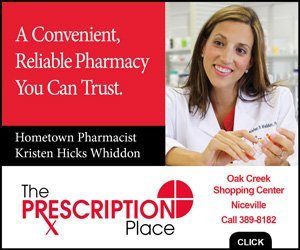 Five teams from along the Emerald Coast (Pensacola School of Liberal Arts, Tate, Choctaw, Niceville, and South Walton) as well as a team from Fairhope, AL attended to witness the announcement of this year's game, STEAMworks.  Teams also received their kit of parts and hung out with other budding roboticists during some afternoon workshops on drivetrains, electrical systems, programming, and competition preparations.  Prior this year, teams had to travel to either Bay St Louis, Atlanta, or Gainesville to attend a kickoff.
Kickoff marks the beginning of "build season." Teams will now have six weeks to design, build, and test their robots in preparation for competition in March where they will compete with and against other teams from around the nation and the world.
The Niceville High School robotics team will travel to West Palm Beach the first week in March and then to Huntsville at the end of March for competitions.  For more information on FIRST and this year's game, STEAMwork, visit www.firstinspires.org.  For more information about robotics at Niceville High School contact Ben Shuman, shumanb@mail.okaloosa.k12.fl.us.