The Niceville High School junior received a first place award in the Physics and Astronomy Category and also was awarded the Best-In-Fair Grand Award.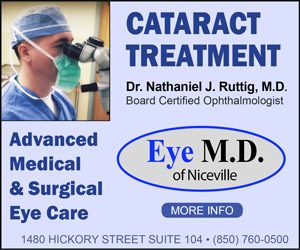 Science whiz, Camille Miles, an eleventh grader at Niceville High School, has taken the Science and Engineering Fair by storm.  Camille attended the State Science and Engineering Fair (SSEF) of Florida from March 27-March 31, 2017 and was not only awarded first place in the Physics and Astronomy Category but also ended up winning the Best-In-Fair Grand Award for her project titled Thermoelectric Generator Powered Tracking Concentrated Photovoltaic System.
Camille states that she is very appreciative of all the mentoring provided by Fort Walton Machining through this lengthy research project.
"Without the support and dedication of Fort Walton Machining, I know I would not have been able to complete my project," she said. Their help, guidance, and encouragement in addition to the custom designed parts they fabricated for my project was priceless, and I will be forever grateful."
Camille also said she could not have progressed as far as she has without the inspiration and support of her science teacher, Gina Emery, who coordinates the science fair at Niceville High School and serves as a District SRC Chair.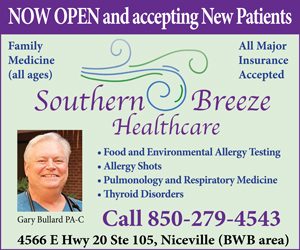 "A strong passion for teaching science and I believe in that the participation in Science Fair is a rewarding and beneficial experience for our students," said Emery.  "I am very proud of Camille; she's the type of student and person that we want to represent our school!"
Emery has been influential in instilling a positive and encouraging experience as Camille notes, "Participating in Science Fair has opened so many doors and has led to so many amazing opportunities.  It has been one of the most beneficial experiences I have been a part of at Niceville High School."
The purpose of Camille's experiment was to see if a motorized concentrated tracking photovoltaic system could be created to track the sun without utilizing the electricity generated by the photovoltaic cell.  A parabolic aluminum primary reflector was paired with a dichroic film covered convex hyperbolic Lexan secondary to collect light for the photovoltaic cell while providing a UV/thermal image of the sun for tracking.  Visible light passed through the film to the photovoltaic cell while UV and infrared light was focused on a 2×2 set of thermoelectric generators (TEGs).  The output of the TEGs provided power and fed an electronic position sensing circuit to drive azimuth and elevation motors.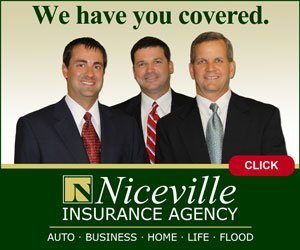 SSEF Grand Awards are those presented to students named Best-in-Fair at both Senior and Junior levels.  There are eight, chosen from the First Place winners, for the Senior Section – four from each Division and four chosen from the First Place winners, for the Junior Section – two from each Division. The eight Senior Section Best-in-Fairs will also be the Trip Winners to ISEF representing the State Science and Engineering Fair of Florida.
Camille will travel to the International Science and Engineering Fair (ISEF) to compete against students from 79 other countries from May 14 – May 19, 2017, in Los Angeles, CA.  The Best-In-Fair Grand Award moves Camille from just representing our Region to representing the State of Florida at ISEF.  She will be accompanied by four other local students and the Fair Director, Neely Calhoun.  "The Air Force Research Lab has been an important community partner that has assisted and supported Regional, State and International Science and Engineering Fair Competitions for our students," said Calhoun.  "We truly appreciate their support!"
For more information about the SSEF, visit http://ssefflorida.com/ and about Intel ISEF, visit https://student.societyforscience.org/intel-isef.