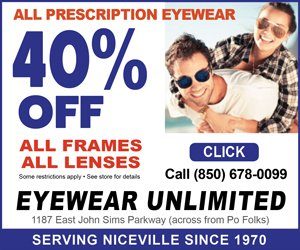 The 2014 Mullet Festival will be held October 17-19, 2014 at the Mullet Festival site located at State Road 85 North and College Blvd. in Niceville. The Festival features a huge assortment of festival food, arts and crafts, rides, booths offering a wide variety of merchandise, and both local and big name entertainment.
Headlining the Festival in 2014 are Martina McBride, Dustin Lynch and Neal McCoy. Also featured is Blackjack Billy, Red Roots, Mustang Sally, Crystal Yates and Hunter Phelps. The complete entertainment lineup is listed below.
Opening hours for the 2014 Mullet Festival are:
Friday, 12 noon
Saturday, 9 a.m.
Sunday, 10 a.m.
The cost for admission is:
Friday, $10 before 5pm; $15 from 5pm-close
Saturday: $10 before 5pm; $15 from 5pm-close
Sunday: $10
There is no additional cost for entertainment.
For complete Mullet Festival information, visit the original Mullet Festival Online Guide at our sister website, www.MulletFestival.com.
2014 SCHEDULE OF MULLET FESTIVAL ENTERTAINMENT
(**Some of the times listed below may change**)
Friday:
6:00                                       Big Water
7:30                                       Singing Showdown Final Five
9:00                                       Blackjack Billy
10:30                                     Dustin Lynch
Saturday:
10:00                                    Twinkling Twirlers (Coach Amanda Saltsman-45 min)
11:00                                     All Star Twirlers (Coach Robin Coley-30 min)
11:45                                     Ruckel Cheer Team (Coach Brittney Waldhour-30 min)
12:30                                     Amplified Performing Arts (Coach Kim Berry-45 min)
4:00                                       NWFSC Soundsations
5:00                                       Welcome – National Anthem – Pageant Winner
5:45                                       2014 Founders Dedication
6:30                                      Hunter Phelps
7:25                                       Mustang Sally
8:15                                      Singing Showdown Winner
8:45                                       Blackjack Billy
9:45                                       Crystal Yates
10:30                                     Martina McBride
Sunday:
12:30                                    Well Spring Ministries
12:50                                    Jared Hertzog Band
1:20                                       SALT
2:45                                       Matthew Brown
3:30                                       Crystal Yates
4:30                                       Red Roots
6:00                                       Neal McCoy