McAlister's Niceville deli is set to open on May 1.  McAlister's Deli is a fast-casual restaurant chain known for its sandwiches and Famous Sweet Tea.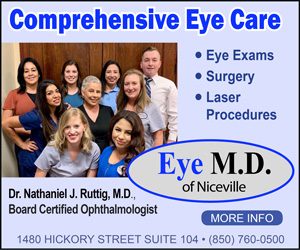 McAlister's Deli in Niceville is slated to open for business on May 1. McAlister's Niceville location is in the new retail center at the Oak Creek Shopping Center, between the New Dunkin' Donuts/Baskin Robbins and the soon-to-open Aspen Dental.
Workers were busy this week installing outdoor signage and fitting the interior with equipment, seating, and décor. Jason Bourdeau, the manager of the McAlister's Niceville restaurant, interviewed prospective employees at a table set up outside the deli as the work progressed. He said he would hire up to 50 employees.
"We've had a lot of interest," said Bourdeau. "I'm in the process now of reviewing applications and making hiring choices."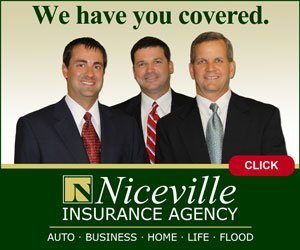 Founded in 1989, McAlister's Deli is a fast-casual restaurant chain known for its sandwiches, spuds soups, salads, desserts and McAlister's Famous Sweet Tea. In addition to dine-in and take-out service, McAlister's also offers catering with a selection of sandwich trays, box lunches, desserts, a hot spud bar and more. The McAlister's brand has more than 350 restaurants in 27 states. The company is headquartered in Atlanta.
"Florida represents an important part of McAlister's growth strategy, and we're excited about the brand's continued expansion into the state," said Jeff Sturgis, McAlister's Vice President of Franchise Development.
There is a McAlister's Deli in Fort Walton Beach and Destin. The address of McAlister's Niceville is 1154 John Sims Parkway.