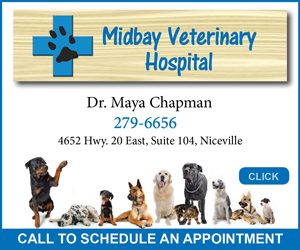 Hear that? That is the sound of opportunity knocking. Whether looking for a fresh start, a better job, or a new career direction, Emerald Coast job seekers will find a host of exciting employment opportunities at Henderson Beach Resort's first hiring event designed to staff an A-list opening team. The resort will be one of the finest to open along Florida's Gulf Coast in a generation.
The Henderson Hiring Event will be held Monday, Aug. 29 from 8 a.m. to 8 p.m. at the Emerald Coast Convention Center located at 1250 Miracle Strip Pkwy. SE on Okaloosa Island in Fort Walton Beach.
The multi-phase resort, which will be anchored by a spectacular 170-room hotel appropriately named "The Henderson," is slated to open in Destin, Florida in late 2016. Located along one of America's top beaches and also adjacent to a 200-acre, coastal nature preserve, Henderson Beach Resort will feature more than 10,000 square feet of meeting space, a stunning nature-inspired spa, authentic Gulf-to-Table cuisine and a spectacular beach experience.
Dunavant Enterprises, Inc., which owns the hotel resort, has engaged Sheila C. Johnson's Salamander Hotels & Resorts, one of the country's top luxury hotel companies, to manage operations. Henderson Beach Resort is the newest addition to Salamander's prestigious award-winning collection, whose success is attributed to a deep-rooted company culture centered on "enriching lives and inspiring excellence."
"We have a spectacular location and are applying the final touches on a beautiful hotel. Now, we are ready to hire the region's finest hospitality professionals." said Henderson Beach Resort General Manager Douglas Hustad. "Without doubt, opening the finest new beach hotel in Florida will be both a rewarding and exciting opportunity for everyone involved."
Henderson Beach Resort is hiring management and hourly positions in all departments, including administrative, operations, front desk, guest services, sales and marketing, event management, food and beverage, culinary, spa/fitness and more. Approximately 150 positions will be filled; when fully staffed the resort will employ nearly 300 people.
The event is free and open to the public. All interested candidates should review the job openings at www.hendersonbeachresort.com/careers prior to arrival.
Eligible candidates will be greeted upon arrival and checked in after providing some basic information. Once applications are completed, candidates will be pre-screened. Various department heads will be available to conduct on-site interviews and the Henderson Beach Resort Human Resources team is prepared to offer and fill many of the available positions during the event.
Henderson Beach Resort is an equal opportunity employer with competitive compensation and benefits. The resort also offers opportunities for a host of career growth and development programs; recognition and reward incentive programs; employee discounts and more.
For more information on Henderson Beach Resort, visit www.hendersonbeachresort.com. To inquire about employment opportunities, email careers@hendersonbeachresort.com.
About Henderson Beach Resort
Henderson Beach Resort is located along the one of America's top beaches in Destin, Florida and adjacent to the pristine 208-acre Henderson Beach State Park. Reminiscent of a luxurious grand seaside manor of yesteryear, the resort centers around The Henderson resort hotel, which features 170 spacious guestrooms and suites, a nature-inspired spa, Gulf-to-Table cuisine, 10,000 square feet of indoor meeting space, and 20,000 square feet of outdoor event space. Henderson Beach Resort is owned by Memphis-based Dunavant Enterprises, Inc., and is managed by Salamander Hotels & Resorts, the luxury hotel management company founded by Sheila C. Johnson. For additional information, visit www.hendersonbeachresort.com.
About Salamander Hotels & Resorts
Salamander Hotels & Resorts is a privately owned and operated company based in Middleburg, VA, just outside Washington, D.C. Founded by entrepreneur Sheila C. Johnson in 2005, the company has a portfolio that features a collection of three stellar golf resorts including Innisbrook Resort near Tampa, Reunion Resort in Orlando and Hammock Beach Resort in Palm Coast; the luxurious Salamander Resort & Spa in Middleburg, a 340-acre equestrian-inspired property near Washington, D.C.; and the finest resort built in a generation on Florida's Gulf Coast, Henderson Beach Resort in  in Destin, opening 2016. For additional information, call (540) 687-3710 or visit www.salamanderhotels.com.