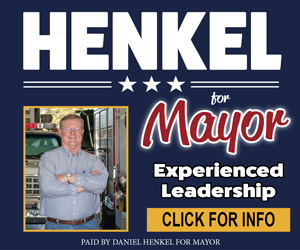 EGLIN AIR FORCE BASE, Fla. — The 96th Logistics Readiness Squadron's Fire Truck Maintenance Section recently saved the wing thousands of dollars through a little bit of luck and innovative thinking.
The $25 thousand savings came when Airmen and civilians here procured and installed a 5,000 pound axle and differential assembly on Tanker 46, a broken 1989 model 2,000 gallon water tanker fire truck.
"Finding parts and repairing Tanker 46 was more than efficient. It was priceless," said Tech. Sgt. Golangia Jenkins, vehicle control officer for the 96th Civil Engineer Group.  "Its parts are obsolete and the repair job saved money the Air Force didn't have.  There is no funding in the foreseeable future to replace that vehicle."
Tanker 46 is a vehicle used when hydrants are not available. It provides support for missions on the range up to 30 to 45 minutes away at locations where water systems are not available.
"These days, it's difficult and expensive to obtain parts for a 1989 model truck," said David Ostrander, fire truck maintenance section supervisor. "We thought, let's try to find a cost effective alternative first, and find a vehicle in our area."
After some calls to several bases, with no luck, they learned neighboring Tyndall Air Force Base had the same model fire engine slated for the salvage yard. However, the part the maintainers needed was serviceable.
"We were very lucky and fortunate to find that fire engine," said Ostrander. "The fire engine is a critical vehicle. It provides water support needed to respond to emergencies. Eglin is required to have a certain amount of water on hand based on the number of aircraft and range size."
Shortly thereafter, LRS personnel made the four-hour round trip to get the old fire engine here for parts. The eight-hour job involved the removal of the axle and differential assembly from the Tyndall engine for reinstallation into the frame of the 54,000 pound water tanker.
"It's what we do; it's not that difficult of a job, but it is a heavy job," said Ostrander.  "It is very unusual to do a complete assembly repair like that. Those parts don't break very often."
It was also the first time the fire truck maintenance shop removed an entire axle and differential assembly from a truck to reinstall it onto another truck.  During most repair cases, the shop removes individual components for repair, but the damage to this part of the fire engine was irreparable.  This was a much more timesaving way to get the big job done.
The repair of this fire truck not only saved the wing money, it also helped maintain the Fire Department's ability to respond to emergencies.
"Without the parts, Eglin would have been down one fire truck which would have brought down our mission-essential levels and impacted readiness," said 1st Lt. Rachel Lyons, 96th  LRS vehicle management flight commander. "A new fire truck would have been unlikely as the Air Force is trying to do more with less."
Article by: Ilka Cole, Team Eglin Public Affairs
Photo: Airman 1st Class Thomas Zak, 96th Logistics Readiness Squadron, pushes a 5,000 pound serviceable axle and differential assembly under Tanker 46 Nov. 10 at Eglin Air Force Base, Fla. The part was procured from a Tyndall AFB fire truck slated for the salvage yard and re-installed into Tanker 46, a broken 1989 model 2,000 gallon water tanker fire truck. The repair job saved the Wing $25 thousand and maintained response readiness. (U.S. Air Force photo/Ilka Cole)