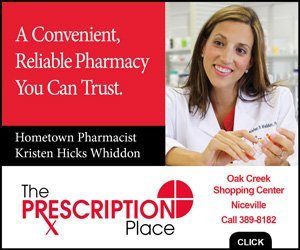 Bluewater Elementary School students Caige Baum, Marrion Lindsay, and Sarah Hancock have been chosen to participate in the 2015 Elementary All State Chorus following a strenuous audition process. The three students are under the direction of Music Specialist, Kara Bell.
The Florida Music Educators Association (FMEA) Elementary All State Chorus is a unique music educational opportunity for Florida students and will be held on Friday, January 16, 2015, at 1:00 PM at the Tampa Convention Center. Elementary school students with unchanged voices in 4th and 5th grades are eligible to audition.
The mission of FMEA is to promote quality and comprehensive music education for all Florida students as a part of their complete education. The FMEA Professional Development Conference is one of the largest music education professional development events in the United States. In addition to approximately 250 clinic sessions and concerts, it is host to the All-State Bands, Orchestras, and Choruses. It is attended by more than 8,000 people, including secondary music directors, elementary music teachers, music supervisors, college students, college music teachers, school administrators, K-12 students performing in the All-State ensembles, and parents of performing students.
The 2015 Elementary All-State Clinician is Dr. Susan Brumfield. A Professor of Music Education at Texas Tech University, she holds a Ph.D. in Music Education from the University of Oklahoma. Brumfield is widely known throughout the United States and the United Kingdom as a clinician, consultant, author, composer, arranger and conductor of children's choirs, and is an internationally recognized Kodaly educator.