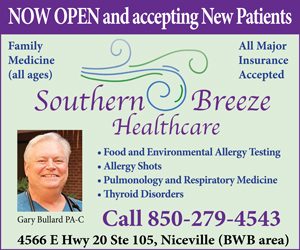 The upcoming 2014-15 season of nationally touring Broadway and Artist shows appearing at the Mattie Kelly Fine & Performing Arts Center will be officially announced soon! Watch this page for updates! The center, located on the Niceville campus of Northwest Florida State College, is currently planning to host some 11 national shows, including Camelot, a return of the smash hit Menopause the Musical, Million Dollar Quartet, Peter and the Star Catcher, MidTown Men and more!
A variety of ticket purchase options, including a new priority window for corporate and group sales, as well as the popular "Build Your Own Season" custom package option will start in August 2014.
The national season is anticipated to start October 6, 2014 with the epic extravaganza "Camelot". The full slate of 2014-2015 season shows, prices, discount options and sales dates will be announced in early May 2014.
Each of the national shows will appear for one performance only at 7:30 p.m. in the 1,650 seat, state-of-the-art performance venue that is the cultural gem of the Emerald Coast. Individual ticket prices vary based on the show.
The Mattie Kelly Arts Center will offer a priority window for corporate and group sales. The Corporate/Group priority window will allow groups to select block seating prior to the start of general ticket sales and offers businesses unique opportunities to partner with the Mattie Kelly Arts Center to promote their business or provide underwriting support.
The popular Custom Season Package option introduced 3 years ago will continue through phone or in-person from the Box Office once Season Package sale dates are announced. Patrons will be able to choose their own selection of six or more national shows to build a custom package and receive a discount off the price of each show.
Starting Friday, August 29,2014 at 5 p.m., web sales will open for individual tickets for all the season's national touring shows at www.mattiekellyartscenter.org. Phone and in-person sales for individual tickets start immediately after the Labor Day holiday on Tuesday, September 2, 2014 at 10 a.m.
In addition to Broadway and Artist Series events, a slate of national touring Children's Series shows will be presented in matinee performances to public, private and home-school students and groups. Shows include:
"Click Clack Moo" on October 28,2014
"The Lightening Thief" on November 10, 2014
"Fly Guy & Other Stories" on February 13, 2015
Northwest Florida Symphony Orchestra – 5th Graders Concert, Feb. 6, 2015
Curious George on April 23, 2015
Northwest Florida Symphony Orchestra -4th Graders Link Up with Carnegie Hall, May 2015
Contact Delores Merrill, house manager, at (850) 729-6065 for information on children's shows or NFSO Maestro Jeffrey Rink on participation in the year-long Link Up music education program with Carnegie Hall curriculum at (850) 729-6023.
The Mattie Kelly Fine and Performing Arts Center is located at 100 College Boulevard East, on the Niceville campus of Northwest Florida State College. The center is easily accessible from Interstate 10, coastal communities via the Mid-Bay Bridge in Destin, or State Highways 85 and 285, as well as direct access from the new Mid-Bay Connector Road (exit at Hwy. 285 south).