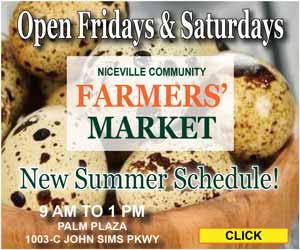 The Heritage Museum of Northwest Florida invites Art/Craft/Antique Vendors for Yule of Yesteryear – A Traditional Christmas Festival December 10, 2016, 10am-5pm.  Art and Craft Vendors must produce quality, hand-crafted, original items only.
To register, go to:  www.heritage-musuem.org  e-mail:  info@heritage-museum.org, or call 850- 678-2615.
Event Information:
The Spirit of Christmas will fill the air with musical performances from local choirs, musicians, dancers and historic theatrical performances.  The Walton Guard Civil War Re-enactors will portray a living history in Perrine Park across the street from the Museum.  Visit their camp and experience life as it was 155 years ago during the Civil War Christmas of 1861. There will also be historic craft demonstrations including blacksmithing, basket, seat and loom weaving.
The Museum will be open with free admission all day.  Discover the history of Northwest Florida with exhibits about the areas first inhabitants, early industries including, fishing, boat building, turpentine and pioneer living.  Kids will play and learn in the "Discovery Room" while everyone will enjoy "Paradise Gardens".  There will be ornament making for children, a holiday bake sale and free picture taking with Santa Claus.  Feast on fabulous favorites and shop for unique one-of-a-kind gifts from talented art & craft vendors and find affordable stocking stuffers in the Museum's Gift Shop.
Mark your calendar for December 10, gather your family and friends and come experience the Spirit of Christmas at Yule of Yesteryear, Heritage Museum of Northwest Florida in old downtown Valparaiso.  Remember, dress for the weather!
Vendor space is limited.
Event:            Yule of Yesteryear  – Art & Craft Vendor Openings
When:            Saturday, December 10, 2016     8:00a – 5:00p
Where:           Heritage Museum of Northwest Florida
115 Westview Ave., Valparaiso, FL
Contact:          info@heritage-museum.org
www.heritage-museum.org
(850) 678-2615